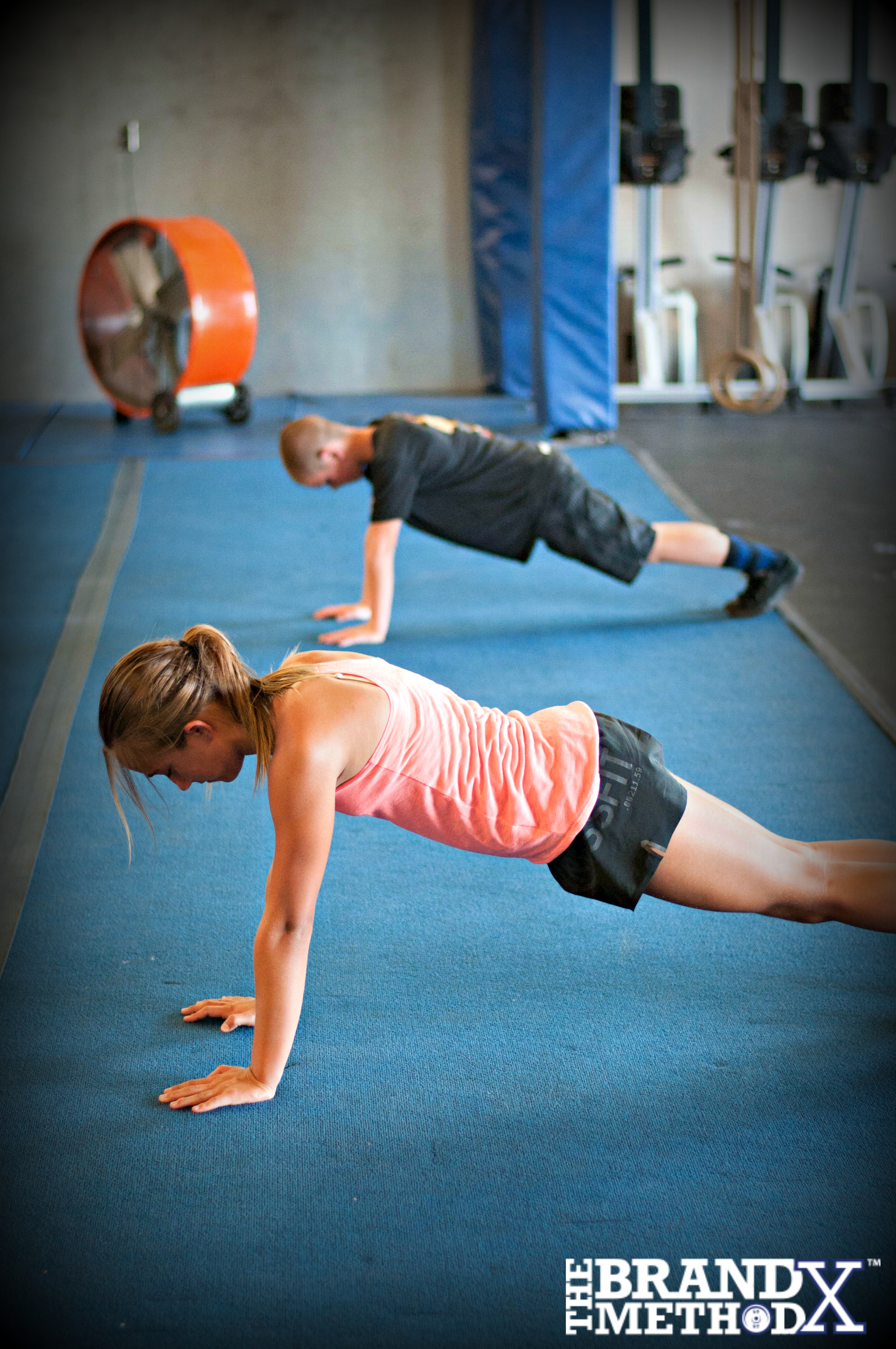 March 2022 Kids Workout #3
Prepare
2 minutes Jump Rope practice
30 second Hollow Hold (look like a banana!), any progression- both knees bent, one
knee bent, one or both hands over head, etc.)

Get Ready
1 minute Downward Dog
1 minute attempt 3 point Plank
1 minute Downward Dog

Practice
Movement Practice
Review Movement Skills Strong Tree and Safe Shoulder for positions in the
Push up to Plank Hold. Cue kids to keep their fingers pointed straight ahead (to avoid
internal rotation) Have class perform 10 push up to Plank and Hold top position for 15
seconds each.

Play
Work- Play
For 10-12 minutes:
20 alternating Planked Shoulder Taps
10 Push Up to Plank Hold (count of 3 at top)
20 Broad Jumps
10 side to side Hops, feet stay together and touching

Game
Play Skipping Rocks
Set up three flat cones, 1 meter apart and varying distance from a wall (2m, 3m, 4m)
with tennis or lacrosse balls staged on top. Place an overturned box or bucket on its
side centrally along the wall to be used as a target. Students line up to take turns
throwing and skipping each "rock" to the bucket, they must do this from a solid plank
position and move to each consecutive throw position by side shuffling in the plank moving laterally. Coaches may need to help with orientation to the wall prior to first
throw- player should be parallel relative to the wall.