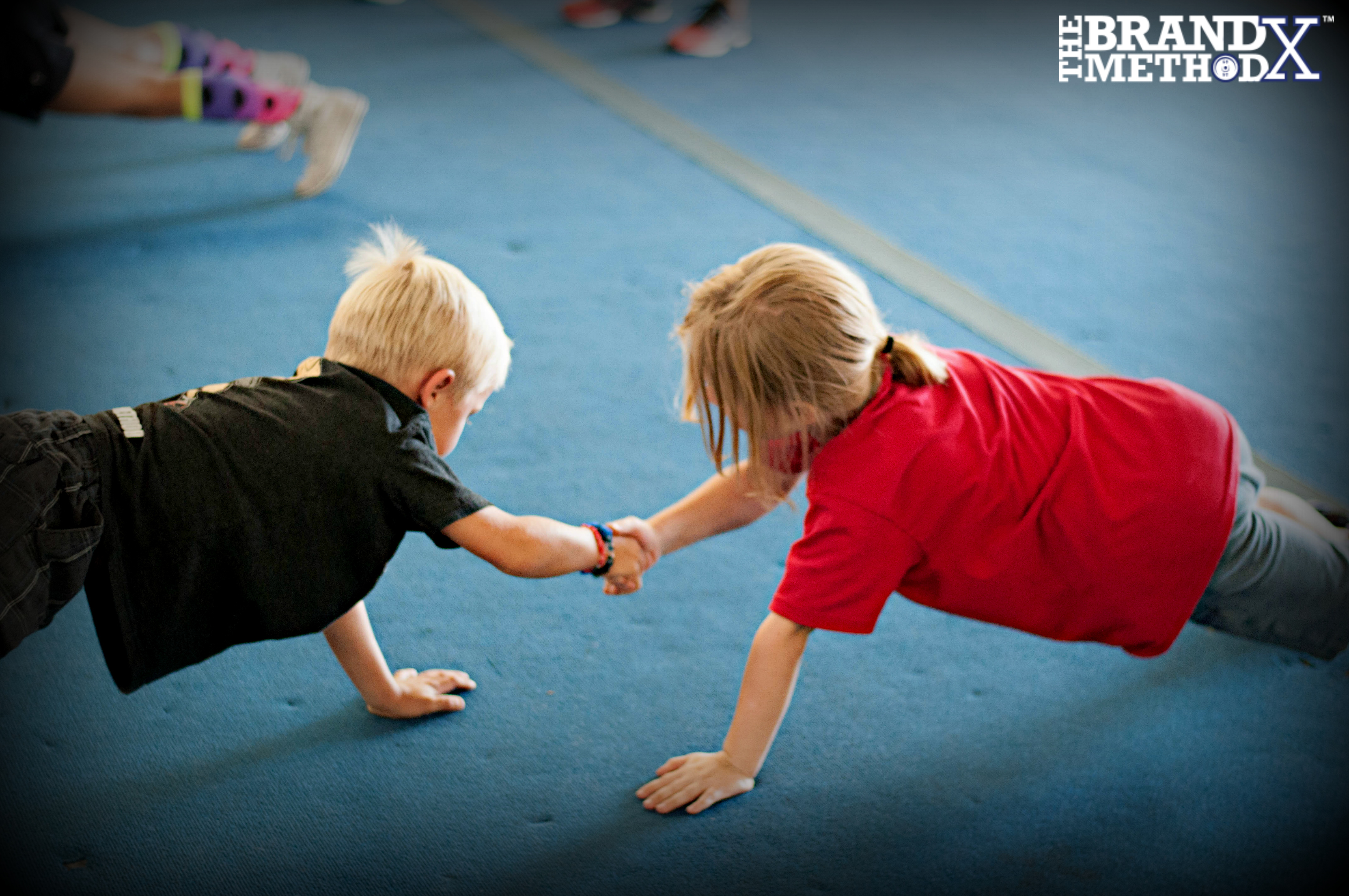 March 2021 Kids Workout #3
Prepare
Play Plank Battle
From Plank position partners attempt to push or pull each other out of plank position By using any of the following- cross hand pull or push, same side hand pull or push, holding each other at forearms, handshake, hooking top two fingers, etc. For advanced kids, raise one leg, 3 point plank battle.
Get Ready
1 minute Wounded Eagle 1 minute Downward Dog
Practice
Demo and discuss explosive push up at wall. Have kids explain which Movement Skills should be applied and why. Practice 5 reps each, Coach to adjust angle and foot position for each individual to use during the workout according to ability to maintain good checkpoints for plank during the movement.
Play
Work- Play
2x
For 5 minutes:
1 Wall Walk Up
10 Explosive Push Up from the wall
5 Powerball to 2 meter target (vertical throws from standing with no bend in knee)
For 1 minute:
Throw a ball ( tennis pinky, playground or dodgeball) to yourself and catch. *Coaches note-Encourage kids to challenge height and accuracy.
Total 12 minutes
Game
Play Dodgeball
5 Grasshoppers and 5 Flutter Kicks when hit