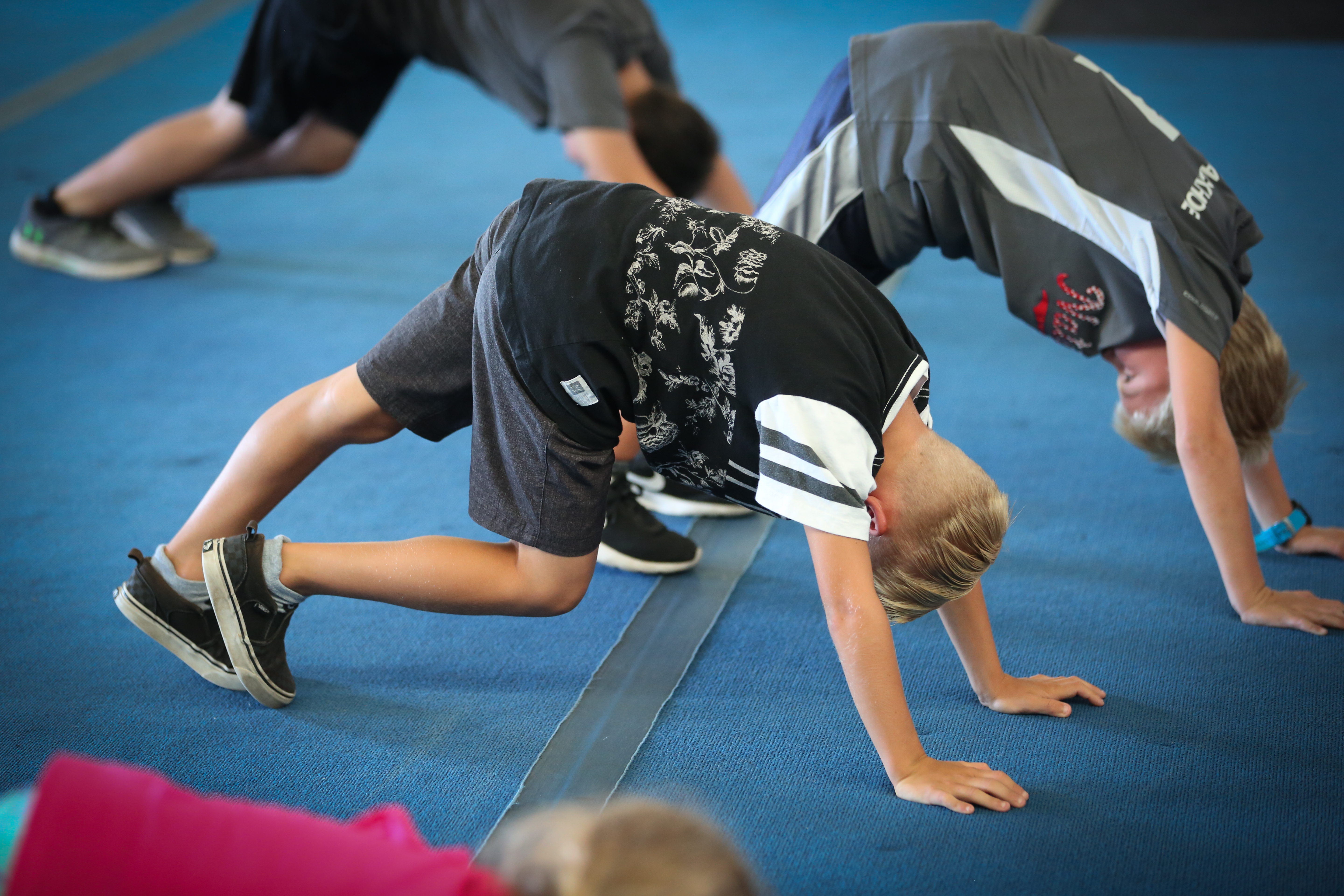 March 2020 KIDS WORKOUT #1
Prepare
Review Inchworm with hands starting at feet, hands walk out to to full plank and hold 10 seconds, then feet walk to hands before moving forward again,
For 5 minutes
Inchworm 10 m
Hold plank portion of inchworm for count of 10
10 flutter kicks
Get Ready
Downward dog 1 m
Childs pose 1 m
Practice
Movement Practice
Front squat and Goblet squat
Review Hinge position with Movement Skill Waiting in the Outfield positions 1-3
Have everyone go through three positions 3 times. Then add rack position "grab ears and drop thumbs to shoulders" 
Coach should go around and make position adjustments as needed.
Have kids do 3 front squats, now change to a goblet hold and repeat.
Review Strong Tree for Overhead Carry.
Play
Work- Play 8-10 m
5 Front squats (markers-8#)
Toes to Bar on the floor
25m Overhead Carry- Abmat to 10#Bumper10
Game
Box O Rocks- Athletes choice
Using three different size wrapped empty boxes with 3, 5 and 8 pounds of rocks secured inside.
Ask players to decide which Box O Rocks game they would like to play, versions of Box O Rocks game may be created around lifting boxes, carrying boxes, racing with boxes, racing around obstacles to get to boxes, hiding boxes, jumping over boxes, putting boxes on sleds or prowlers, etc.