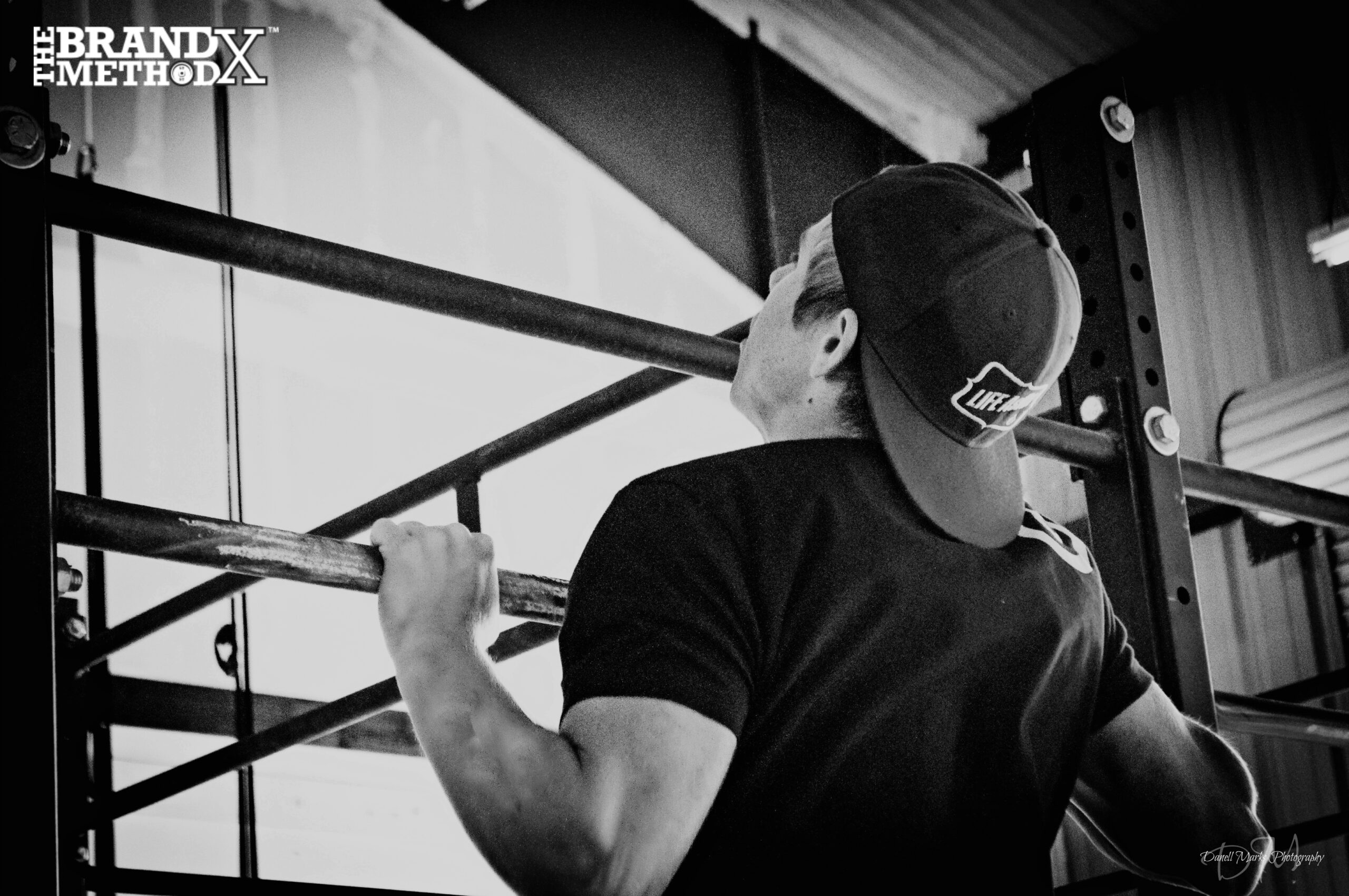 Intent of workout (https://youtu.be/jS1dlQz-RFg)  Prepare
Warm up:
3x or 5:00
Handstand walk or bear crawl
100 m accelerating run
5 perfect squats
30 seconds in the bottom of the squat 5 PVC good mornings
10 walking lunges
10-second bar hang
5:00 Own the skill challenge
Let's see some "Skin the Cats" showing control
* Post your videos to Instagram and tag #thebrandxmethod!
Practice
Skill
Toes to bar Strict is always our default. If we want kipping we will designate it.
Toes to bar 
12:00 EMOM
Even – Toes to bar Odd – Double unders
Double unders – Note the body position. Work to eliminate donkey kicking and piking.
Play
Baseline Test

3x
Max Pull ups
Max Squat thrusts in 30 seconds
*Have kids pair up, first one does exercise/second one counts, then switch.
*Both kids complete pull ups then move to squat thrusts
*Log first round numbers for pull ups and squat thrusts
*Pull ups are strict
*Squat thrusts 
Start in standing position
Hands go to the ground near feet
Legs kick back to plank
Legs brought back near hands
Jump (hands do not have to go over head)
(Watch for shorting the plank position and not opening hip on jump)

Mobility:
Calf stretch Spiderman stretch Couch stretch