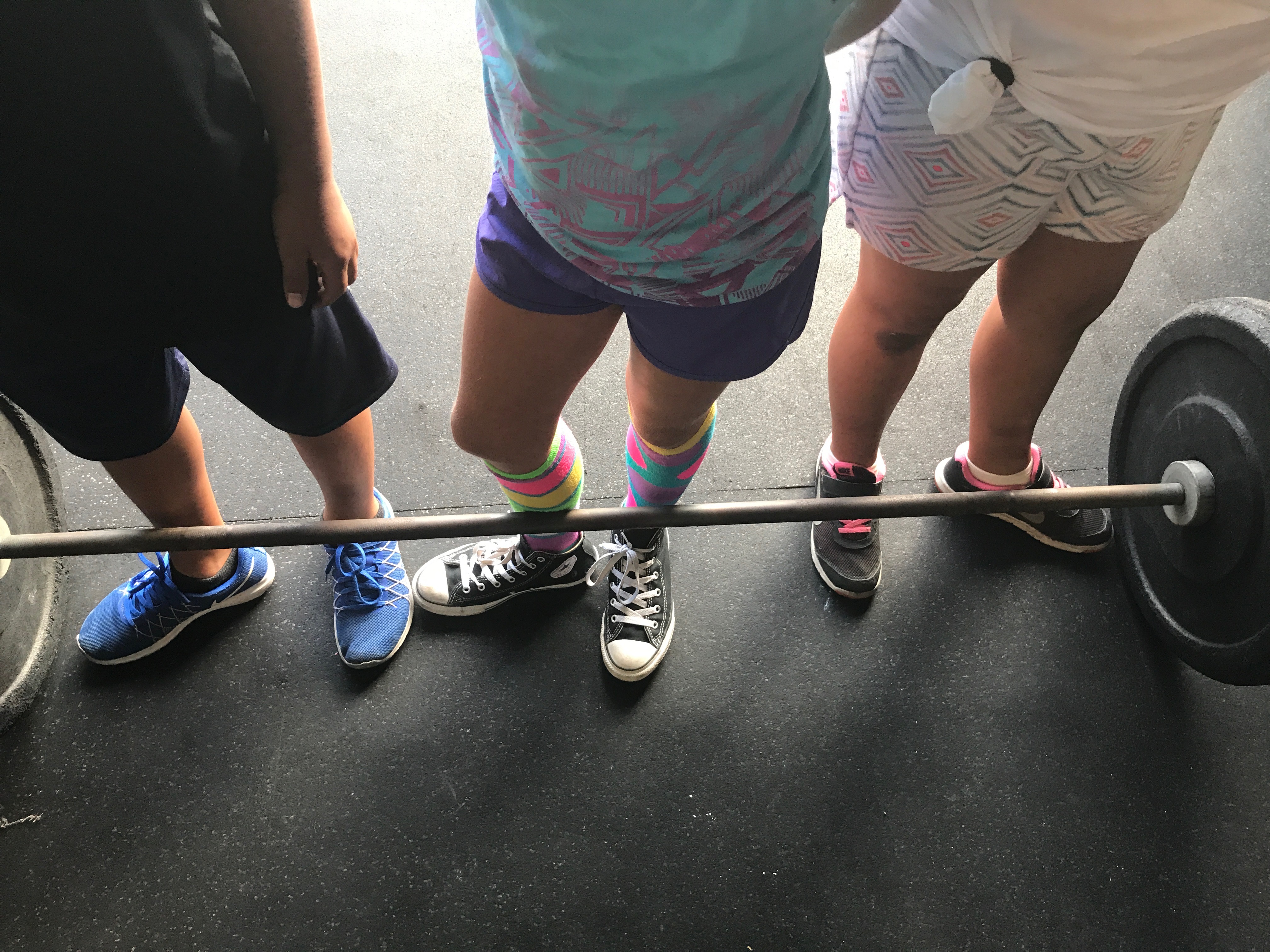 Prepare
5:00 of mobility (Before Class)
The Brand X Warm up (https://thebrandxmethod.thinkific.com/courses/take/youthcoach-pro-course/lessons/29694110-the-brand-x-warm-up)
5:00 movement and mobility (Example)
3x
30 seconds BOS followed by 6 BOS w/lateral movement (https://youtu.be/
06NtMRysO2w)
Pay attention to feet placement and ankle, knee relationship

Practice
Squat
Varsity and JV
3 rep max test
3 rep max is stopped if there is ANY deviation in technical performance of the lift.
A quick formula to estimate one rep max from 3 rep test:
(3 rep weight x .033 x 3) + 3 rep weight = 1
Example:
225 x .033 x 3 + 225 = 247.275

Accessory work
Bulgarian split squat (any variation)
3 x 10-15
50-100 Unbroken air squats or first break (https://youtu.be/dQgLsKKX-fE)
Squats must have no longer than a 2 second break. Once a break happens the set is
done. Stop if reach 100 unbroken.

Play
"Strike Ball" (https://thebrandxmethod.thinkific.com/courses/take/youth-coach-procourse/lessons/33970666-strike-ball)
2x
Barefoot
25-50 pogos (https://thebrandxmethod.thinkific.com/courses/take/youth-coach-procourse/lessons/23014848-single-leg-pogos)
10 KB pass (https://youtu.be/2g-hc2oF2ro)

Mobility
Quad smash
Couch stretch
Athlete's choice