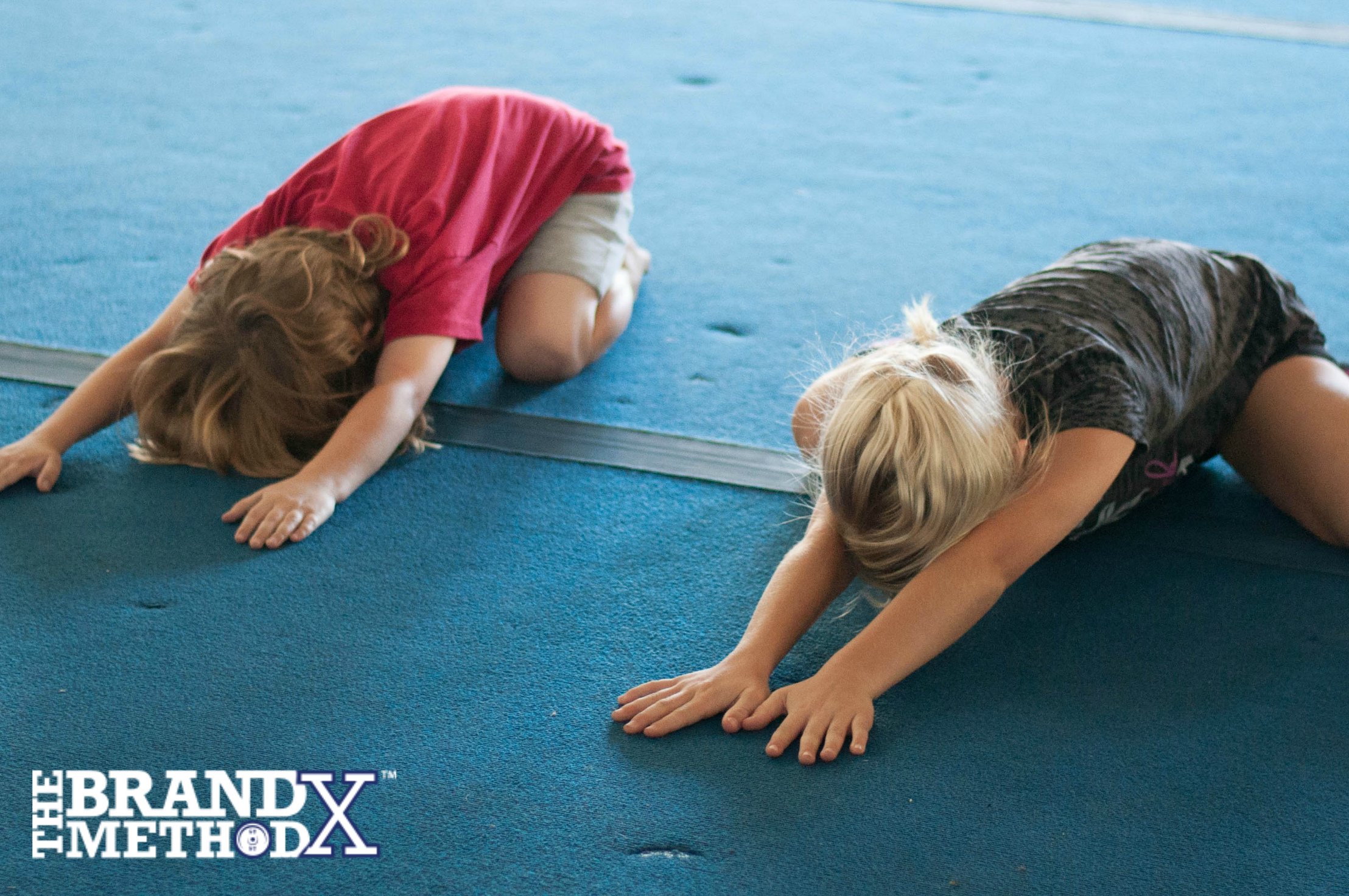 January 2020 Kids Workout # 1 – Explore/Express
Full kids and teen programming is provided to
Brand X Training Centers.
Click here to learn how to become a Brand X Training Center 
PREPARE
Review inchworm – with hands starting at feet, hands walk out to full plank and hold 10 seconds, then feet walk to hands before moving forward again
5:00
Inchworm 10 meters
Hold plank portion of inchworm for count of 10
10 flutter kicks
GET READY
1:00 downward dog
1:00 child's pose
PRACTICE
MOVEMENT PRACTICE
Front squat and goblet squat
Review hinge position with Movement Skill Waiting in the Outfield positions 1-3.
Have everyone go through all positions three times. Then add rack position: grab ears and drop thumbs to shoulders for a safer shoulder position without internal rotation. Coach should go around and make position adjustments as needed.
Have kids do 3 front squats; change to a goblet hold and repeat.
PLAY
WORK-PLAY
8:00-10:00
5 front squats unloaded
5 pendulums each leg (use wall for those who need it, explain slow and controlled)
10 broad jumps
GAME
Box of Rocks – Wrap three different-size boxes containing 3, 5 and 8 pounds of rocks in festive or holiday-appropriate paper. Games may be created around lifting boxes, carrying boxes, racing with boxes, racing around obstacles to get to boxes, hiding boxes, jumping over boxes, putting boxes on sleds or prowlers, etc.
Alternate version: North Pole Elves move boxes to predetermined locations while trying not to be hit by snowballs* thrown by South Pole Elves. Switch every few minutes.
*paper towels or packing peanuts wrapped in clear plastic food wrap.