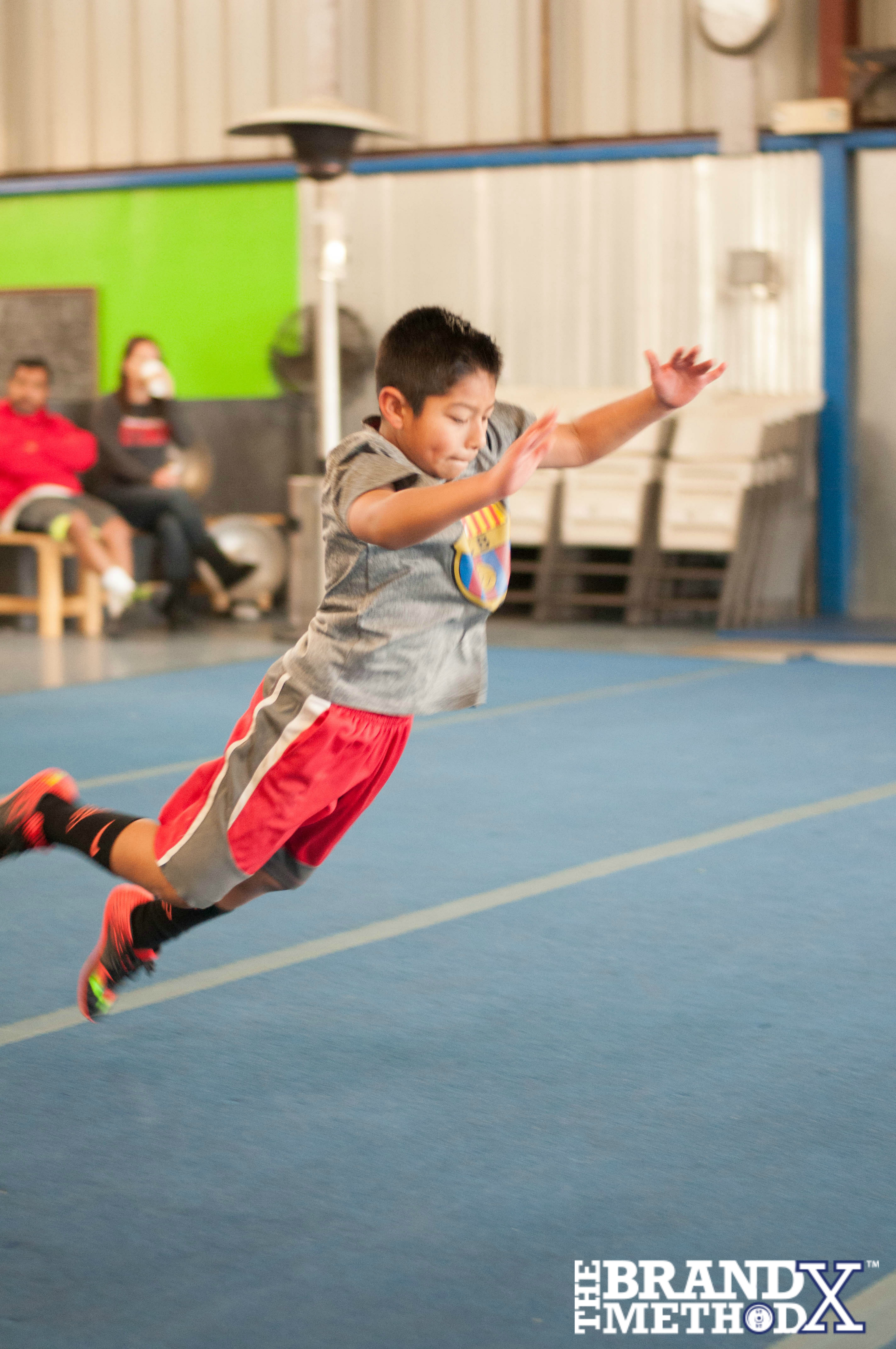 Jan. 2021 Kids Workout #1
Prepare
Movement Prep
1 minute single leg hops holding foot cross body- left foot with right hand
1 minute single leg hops holding foot cross body- right foot with left hand
1 minute spin anyway
1 minute single leg hops holding foot behind- left foot with left hand
1 minute single leg hops holding foot behind- right foot with right hand
Get Ready
1 minute Spiderman Stretch
1 minute Bottom of the Squat, elbows pushing knees out
Practice
Movement Practice
Review Movement Skill- Knee over ankle position
Practice jumping and landing to a chalk line (precision jumps)
Move kids who can maintain solid initiation position as well as landing, with take off and landing using both feet simultaneously, to a low object like bumper plate, increase ROM only with the above checkpoints.
Review lunge with Movement Skills™, Knee over ankle, Railroad tracks.
Practice 10 walking lunges each leg on chalk lines or ropes arranged parallel and at least 10" apart
Play
Work- Play
AMCAP (As much Control as possible) 12 minutes
Lunge 10 meters
10 blocked squat
Broad Jump 10 meters (back)
10 cross body shoulder taps from plank position
Run 25 meters
Side shuffle back 25 meters
Game
Play Krazy Kickball
In this kickball game everything is quite chaotic. In a normal game you would run to first, second then third base and then home. But in crazy kickball the order is different. Players need to get to first base, then third, then second and all the way across to home base. Each team gets six outs in Crazy Kickball and any taken pitch is counted as an out. Since you need to travel a greater distance between bases, each team can have up to five players on a single base at a time.