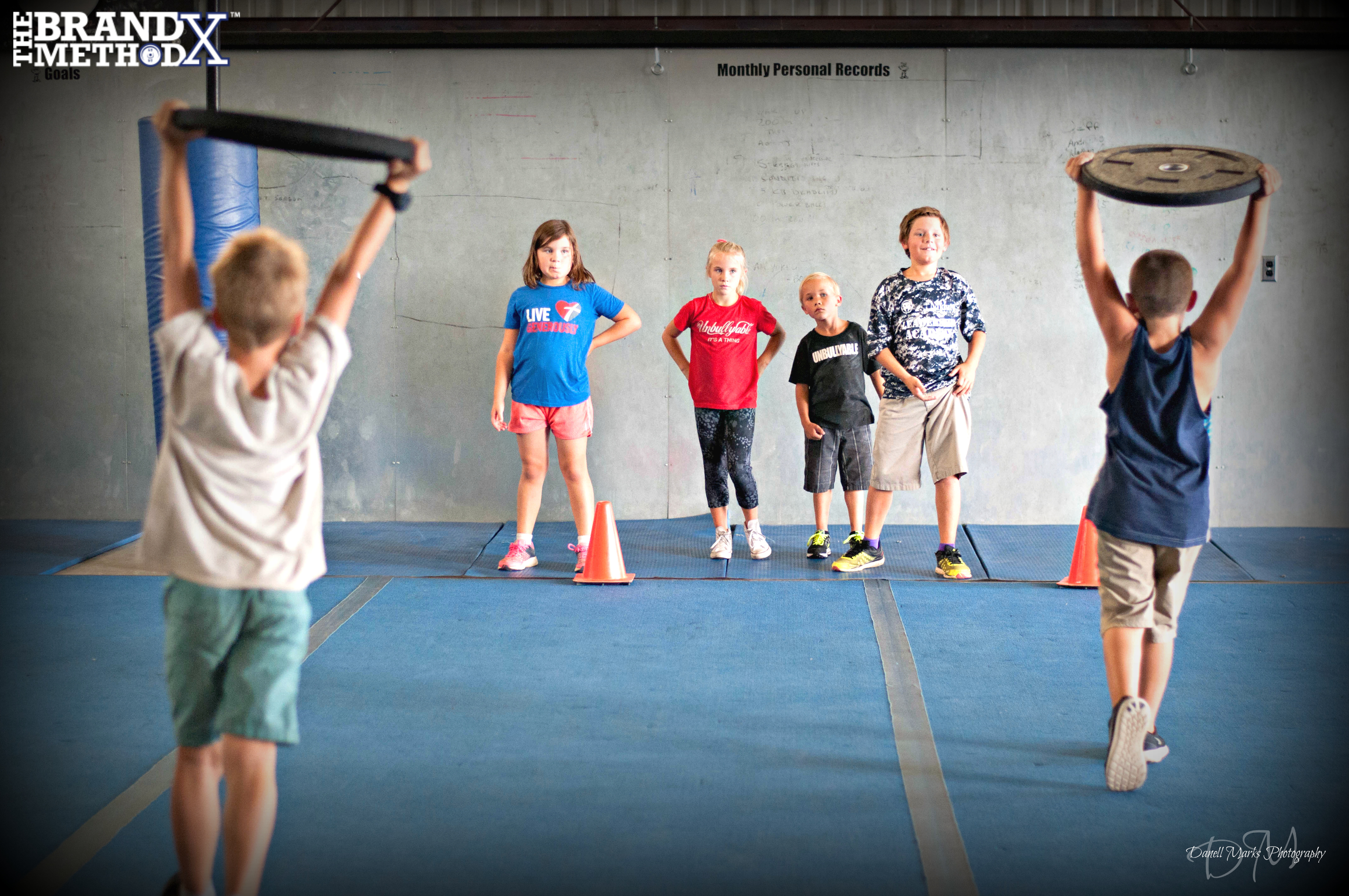 A Brand X Method™ Kids Workout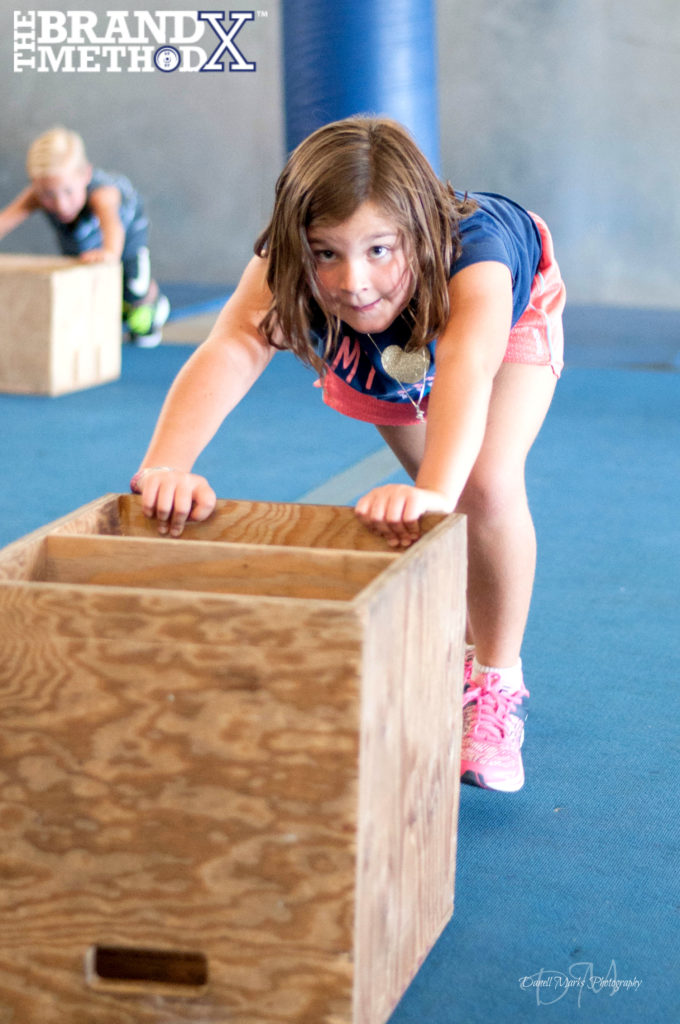 WARM-UP:
1 x deadlift conga line
1 x DSDS conga line
Slowly on trainer count. Alternate 3#-5# dumbbells small Dynamini 4#-6# medicine balls, 10# bumper plates, AbMats, pumpkins, etc.
FOCUS:
Overhead carry – shoulder position back and up => squeeze
Farmer's carry – back and down => squeeze
Torso/midline – cue belly button to chest
GET READY:
25 shoulder circles each side
1:00 each side – threaded shoulder from all fours
CONDITIONING:
AMGMAP in 8:00
10-meter overhead carry,  AbMat-10# bumper plate
Using same implements suitcase or farmer's carry back
3 x 10-meter box or tire prowler push
GAME:
Clean the Yard – Teams compete to place scattered equipment into hula hoops or buckets.