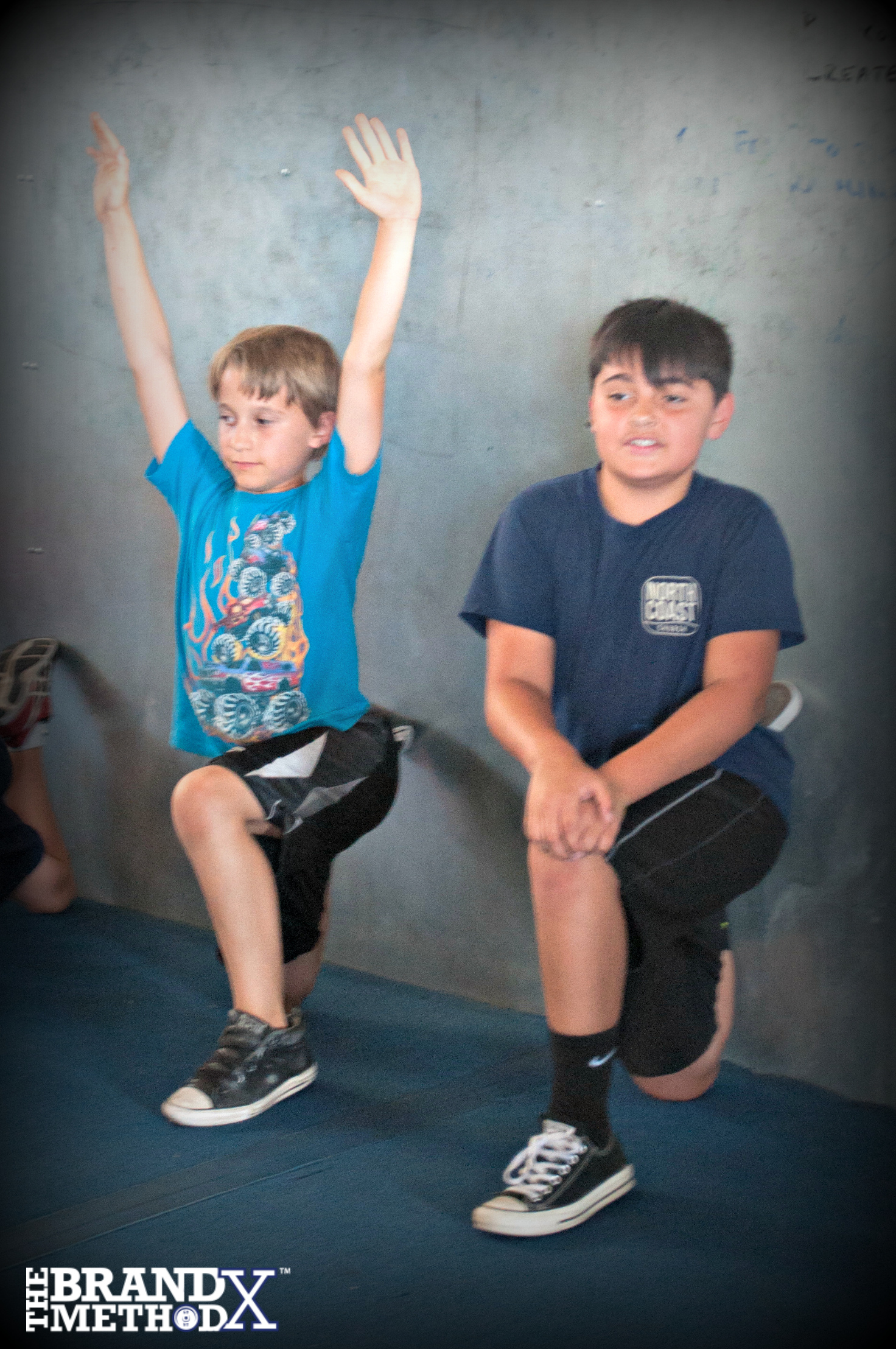 A Brand X Method™ Kids Workout
WARM-UP:
Zombie Circle – Create a small cone circle about 3-4 meters in diameter. Have kids walk around in the circle until one player is called to be the Zombie. The Zombie can only tag others with both arms outstretched straight and parallel to the ground while moving with legs straight (no knee bend!). Once tagged, players also become Zombies.
FOCUS:
Rolling – Sprint 10 meters and roll dodgeball to a target.
GET READY:
1:00 down dog each side
1:00 couch stretch each side
CONDITIONING:
AMGMAP in 8:00
Medicine ball races using one 4#-6# ball per line of kids
GAME:
Musical Medicine Balls