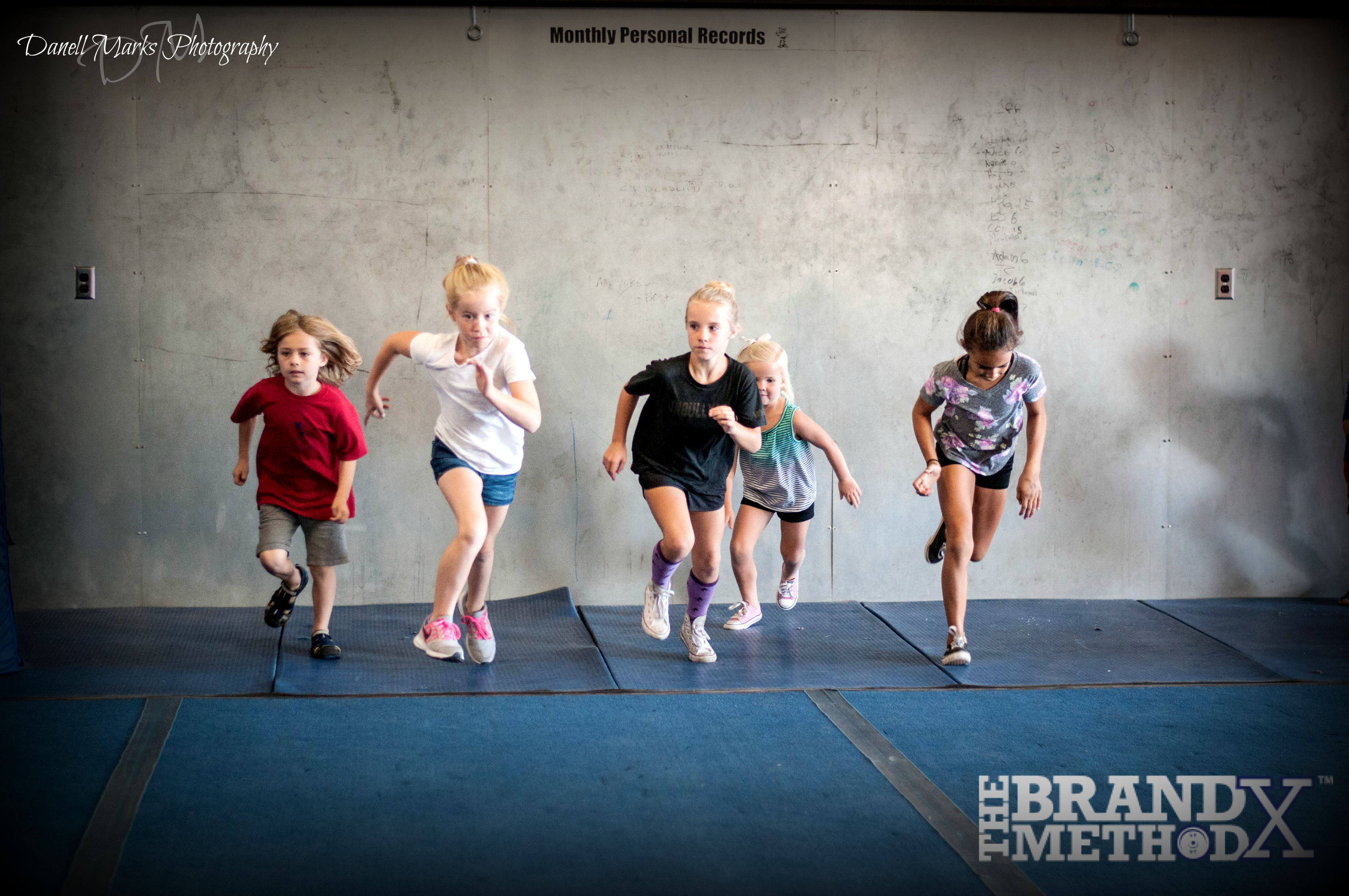 Monthly focus for May 2018
Foundational Movements: landing position, bracing, super-slow air squat
Physical Literacy: rhythm, language
Accessory Movements: frogstand, headstand, wall walk-up, handstand progressions
A Brand X Method™ Kids Workout
WARM-UP:
Alternate
2 or 3 shuttle runs
30 seconds floss/dance/rhythm jumps
FOCUS:
Jump and land – Demo landing position, focusing on knee over ankle. Have kids perform broad jumps with pauses to check landing positions.
GET READY:
1:00 knee hugs and rolls
1:00 calf stretch at wall
CONDITIONING:
2:00 broad jumps
2:00 frogstand practice
2:00 mountain climbers
2:00 floppies
GAME:
Three Cups – Use teams or individuals, 3 overturned jump boxes or similar receptacles, and a lacrosse ball. Ask kids to lay on their tummies face down and cover their eyes while trainer hides the lacrosse ball under one of the boxes. Ask kids to do any box movement (eg, squats, step-ups, jumps, incline push-ups) x 5-10 reps, and the fastest good mover gets to guess which box the ball is under.