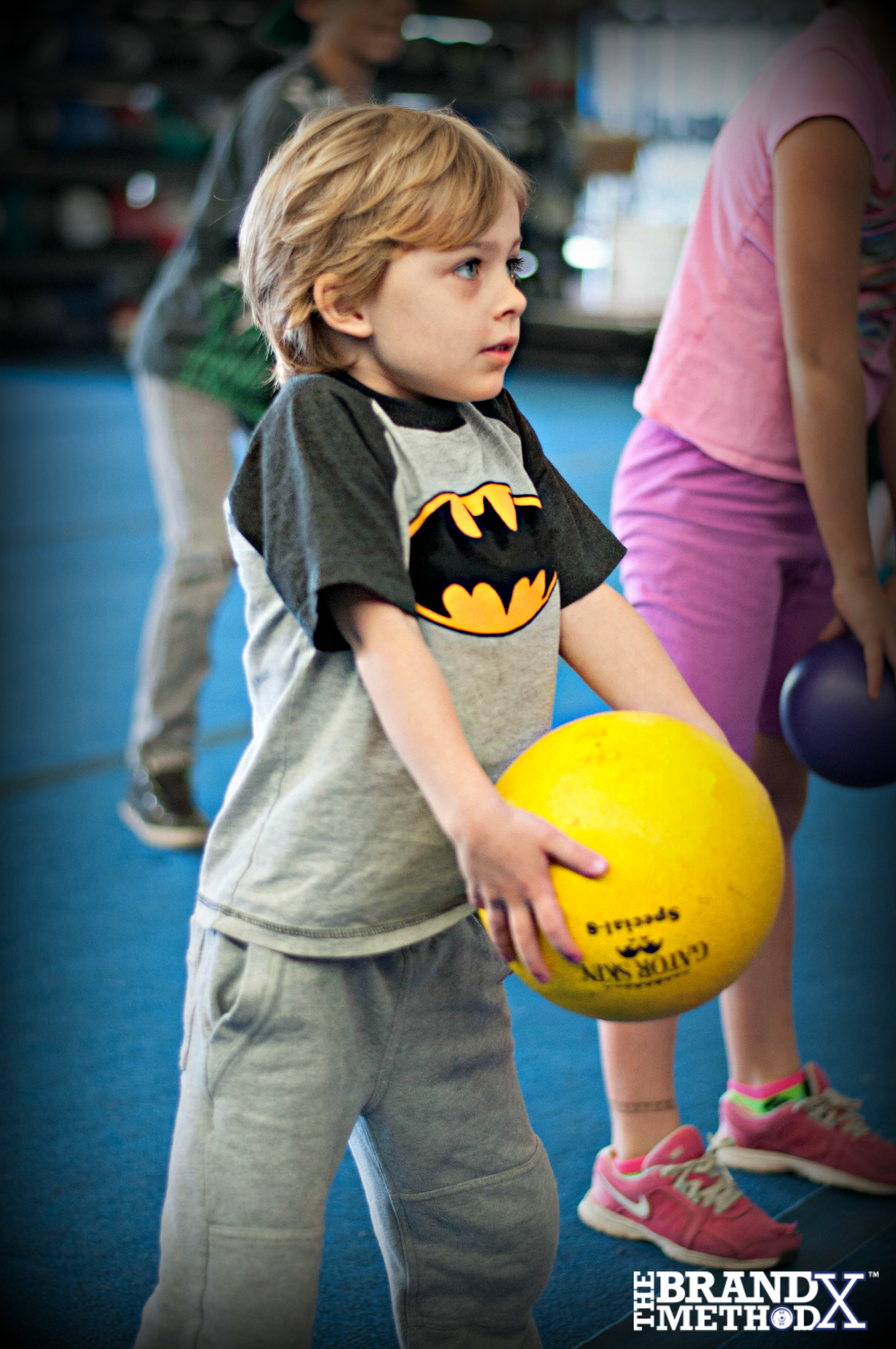 A Brand X Method™ Kids Workout
* Distribute  "Listening" ticket winner prizes.
WARM-UP:
3:00-5:00
10-meter side shuffle facing a partner; try to mirror steps of partner
10 jumping jacks; try to mirror partner
FOCUS:
DSDS practice – cue shrug back/pinch shoulder blades. Use odd objects for hang power cleans, form should not change with objects (eg, AbMats, small 5#-10# sandbags, 4#-10# Dynamini medicine balls).
GET READY:
1:00 – Olympic stretch at wall
1:00 each side – calf stretches at wall
CONDITIONING/GAME:
8:00-10:00
BXK Baseball
1st base – 5 squats
2nd base – 5 burpees
3rd base – 10 dumbbell hang power cleans, 1#-10#
Home plate – 1 super-slow blocked squat – keep feet together and flat with toes pointing straight ahead throughout. Torso stays upright with arms up and straight. Depth is not primary; allow depth only as above form can be maintained. Mark kids' hands for each run scored at home plate.