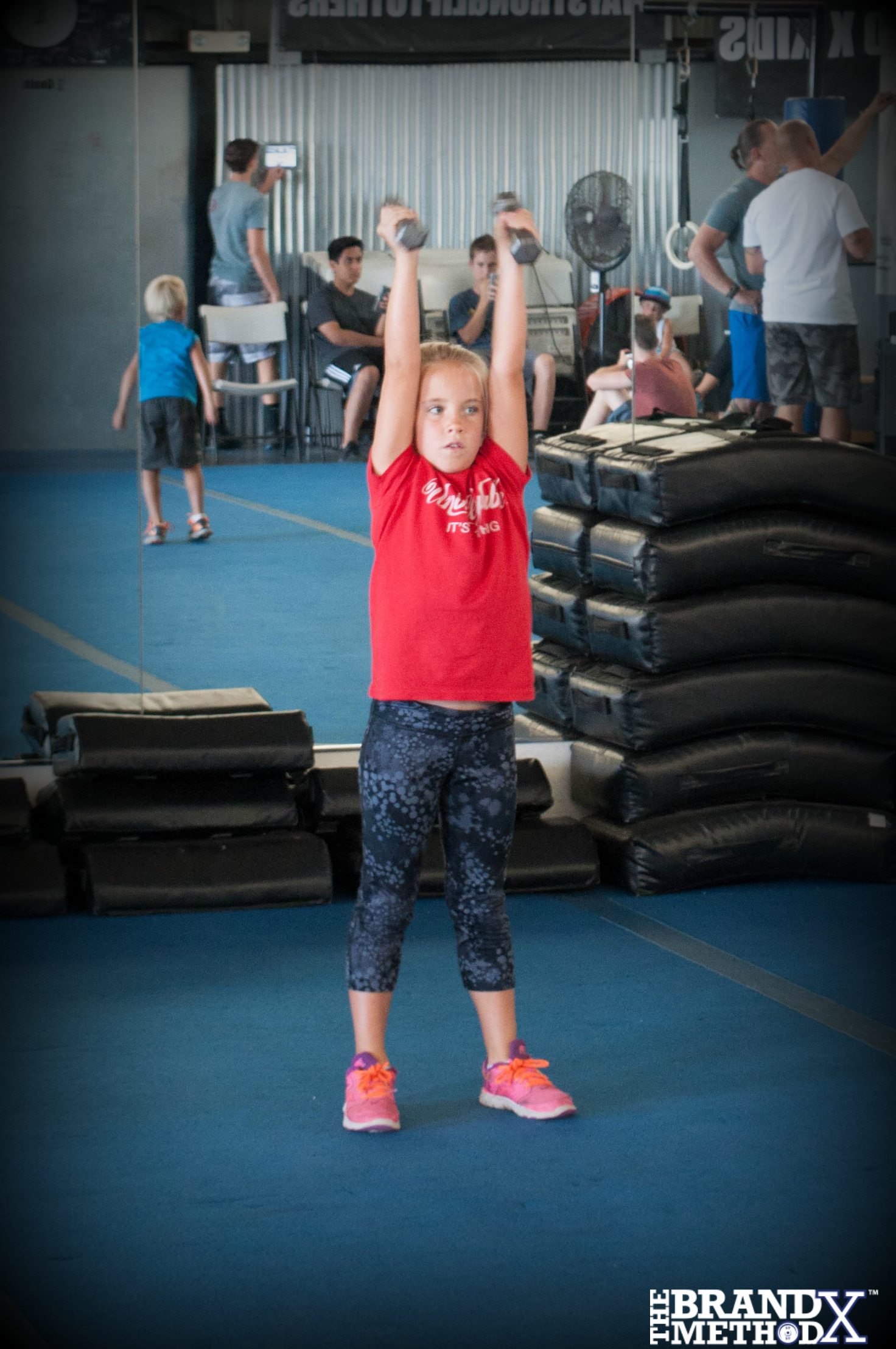 A Brand X Method™ Kids Workout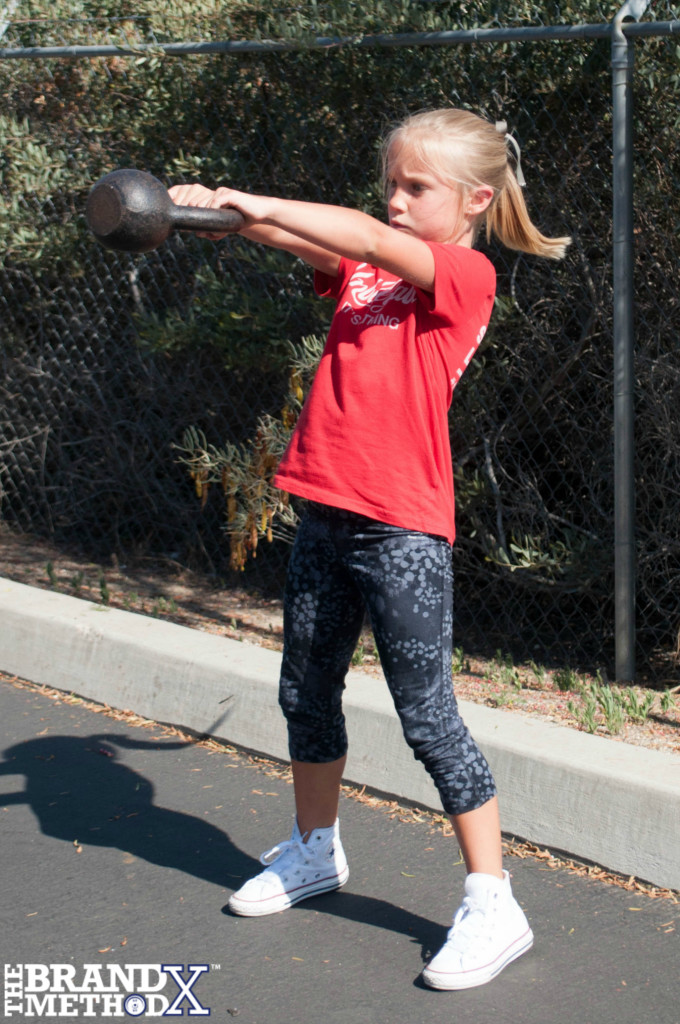 WARM-UP:
5x
Shoot-throughs using parallettes,1 forward => 1 backward
5 basic dot drills
3 broad jumps – focus on knees out in both jumping and landing positions
FOCUS:
Push press – knees out (put description on whiteboard). Line kids up by size, shoulder-to-shoulder, about 6-8 inches apart. Have them practice knee out dip on trainer count, trying to touch neighbors' knees.
GET READY:
1:00 – seated hamstring stretch on floor, toes up, chest up
1:00 – happy baby
CONDITIONING:
10 push presses, 3#-8# dumbbells
10-meter bear crawl
10 kettlebell swings, 4kg-12kg
10-meter broad jump back
GAME:
Zartz Dartz – Draw a Venn diagram on whiteboard (three large intersecting circles) with one exercise and a rep count (5-10) written in each circle. Children take turns throwing Zartz Dart to "choose" an exercise for the rest of the class. A fourth exercise is used for missed throws. Thrower rests unless he or she misses the circles.