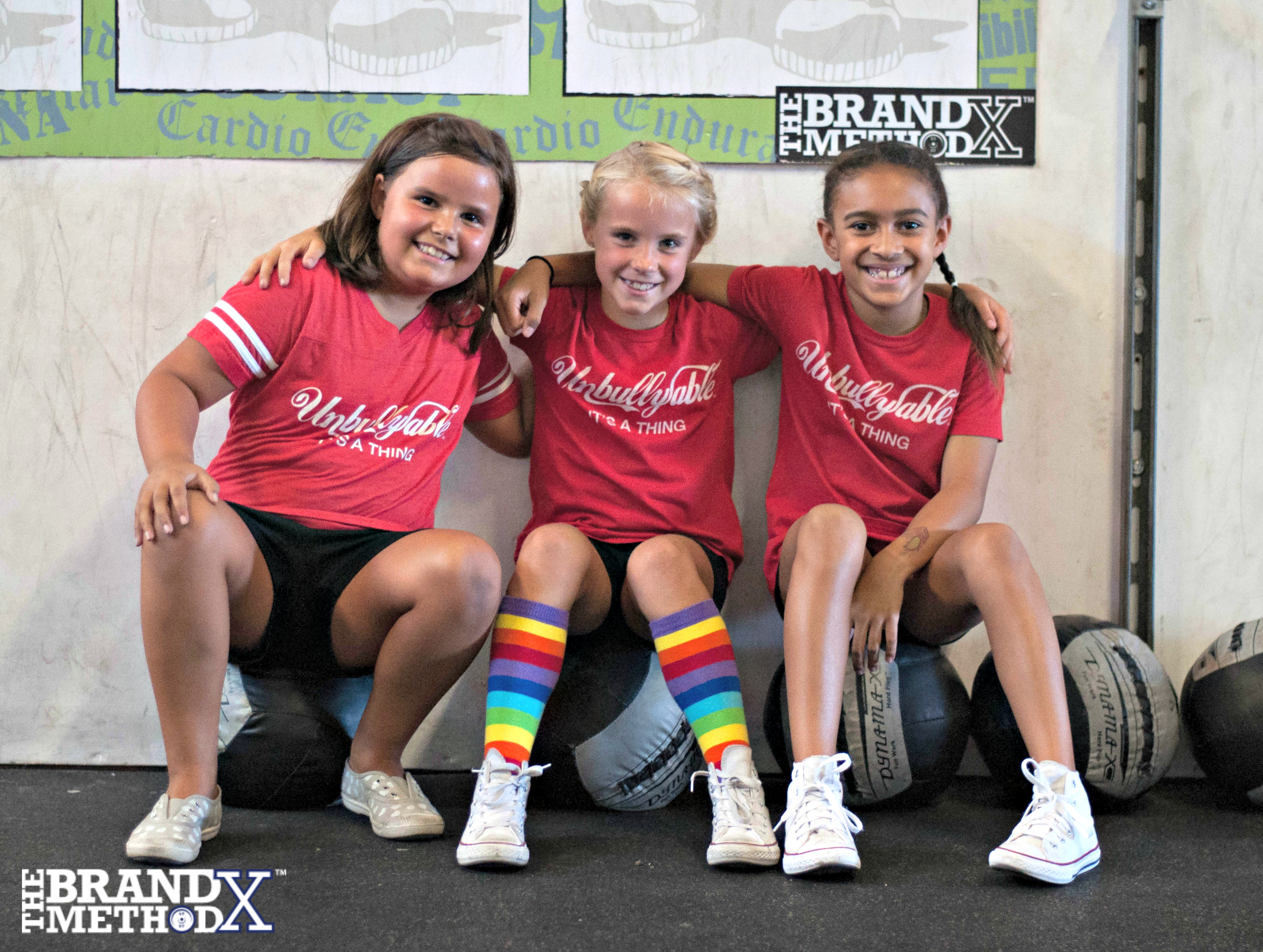 A Brand X Method™ Kids Workout
WARM-UP:
Tic Tac Toe – On "Go!" first kid on each team grabs an implement (marker) and sprints to the tic tac toe grid, places the marker in an open square, and sprints back to tag the next player's hand. That player picks up a marker and repeats the process. If all markers have been placed without a winner (three in a row), then players continue to sprint to the grid and move their team's markers until three are lined up in a row.
FOCUS:
Push-up – "Strong tree" on the ground. Muscles on, tummy tight, go to plank at top.
GET READY:
1:00 figure four or pigeon stretch
CONDITIONING:
AMGMAP in 8:00
Partner-facing box squats
Box step-ups, alternating
GAME:
Single-leg hop races (foot in front, in back, crossed in front, etc.)