A Brand X Method™ Kids Workout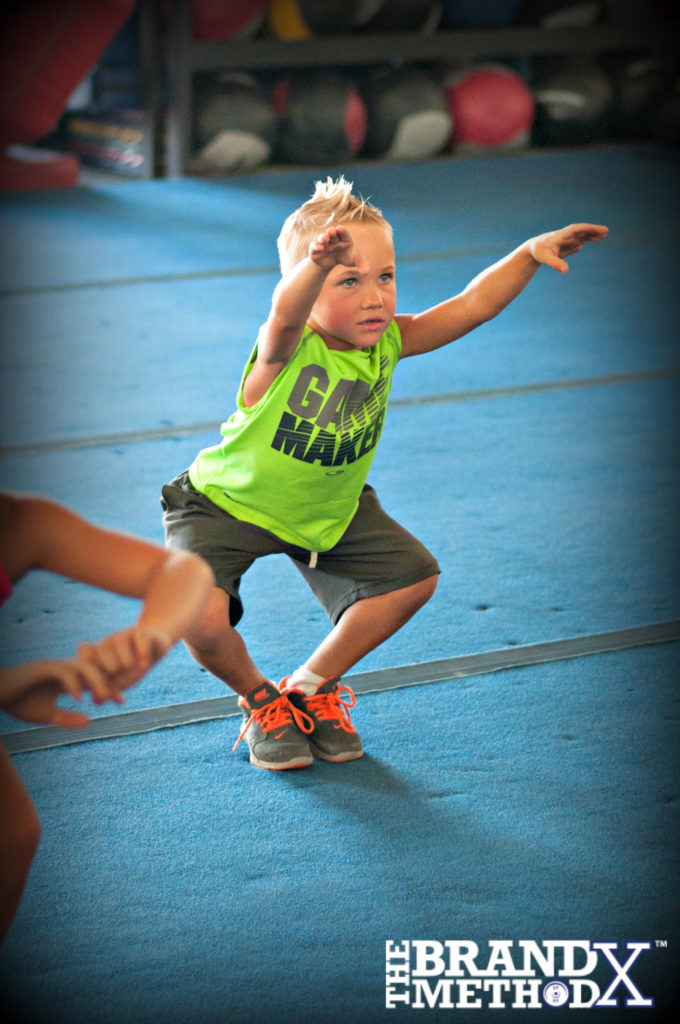 WARM-UP:
3:00-5:00
10-meter sprint
1:00 – frog stand practice
FOCUS:
Handstands – kicking up box progressions; 30-60-90 percent power. Use as appropriate to each child; younger kids may need to kick at half power.
GET READY:
1:00 each side – Samson stretch
1:00 each side – Achilles stretch
CONDITIONING:
AMGMAP in 8:00-10:00
20 grasshoppers
10 rotational dodgeballs throws
5 blocked squats
1 jump for height
GAME:
Safe While Moving w/box jumps – A traditional game of tag with trainer selecting the first player to be "It." All other players run from "It" to avoid being tagged and can also do up to 3 box jumps at any open box or tire. Players must leave the box after 1-3 jumps. Players may not be tagged while jumping or landing.