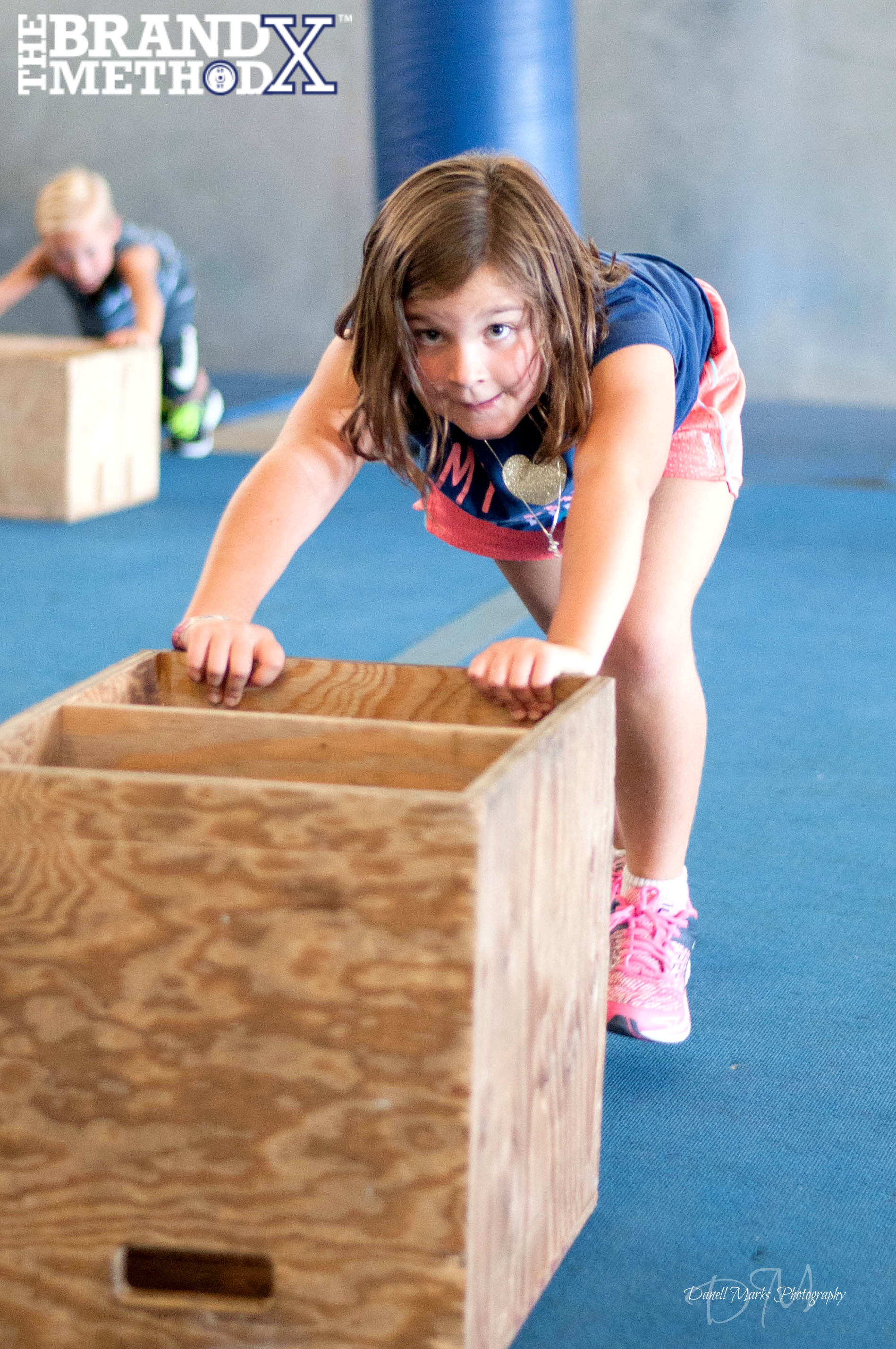 A Brand X Method™ Kids Workout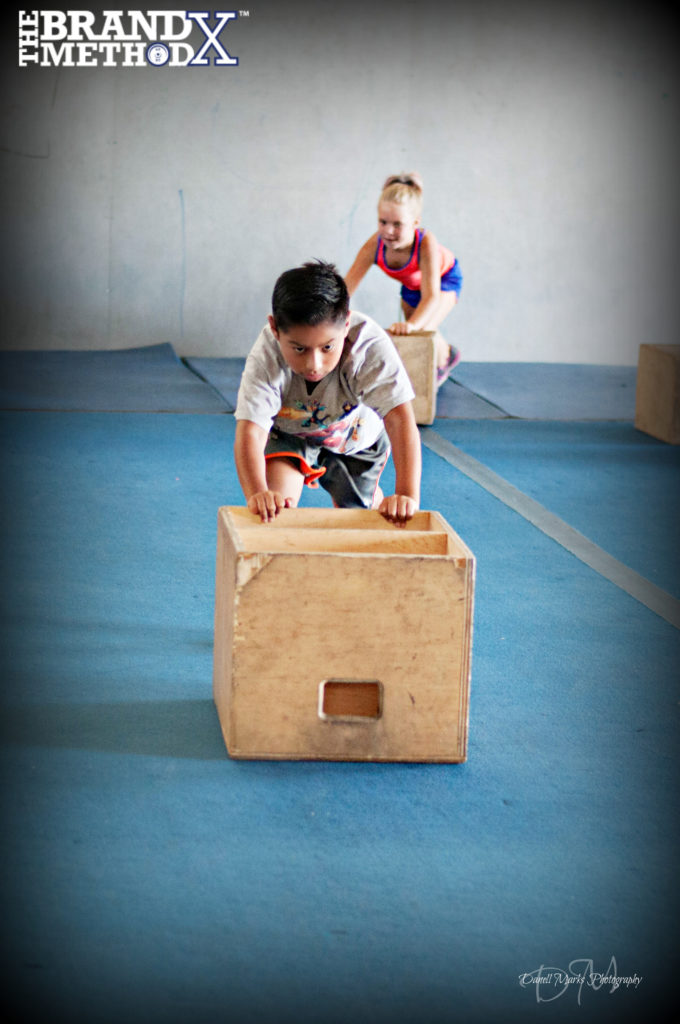 WARM-UP:
King of the Ring – kids line up shortest to tallest. First two kids step into a ring about 6 feet in diameter. On "Go," kids try to push each other outside the ring. Winner remains in the ring and faces next challenger.
FOCUS:
Ring rows – focus on momentum and pulling, "using pinched shoulders" for scapular retraction and reset
GET READY:
0:30 each side – roped hamstring stretch
1:00 each side – roped adductor/abductor stretch
CONDITIONING:
AMGMAP 8:00-10:00
10-meter tire or plyo-box prowler push => 10-meter tire or plyo-box prowler push back
Group A/B
5/10 ring rows
5/10 broad jumps (knees out to initiate and land)
GAME:
Race to Hula Hoop – 3 bunny hops to first cone, then sprint to second cone and perform 3 hula hoop rotations. Run back.