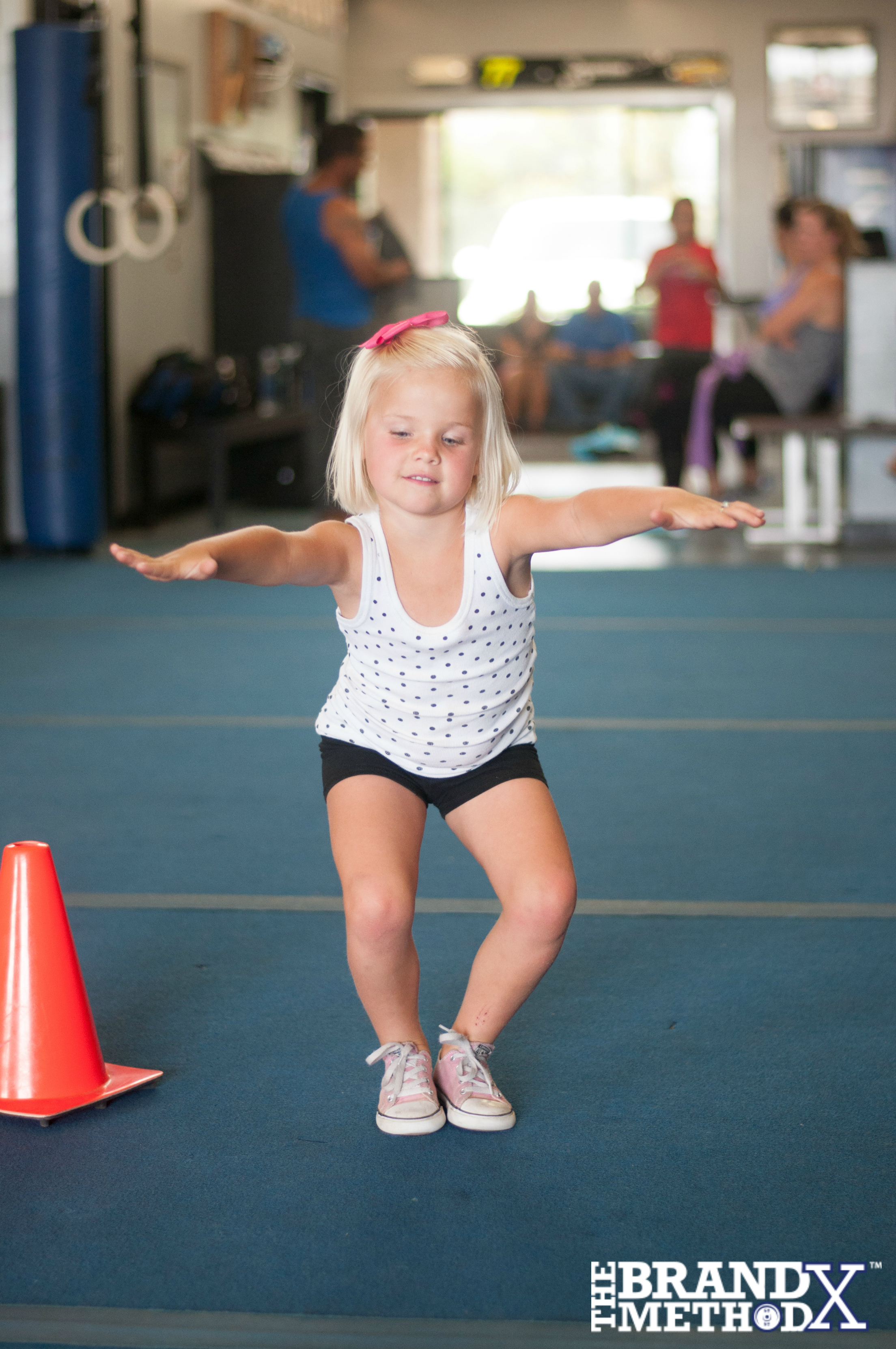 A Brand X Method™ Kids Workout
WARM-UP:
3:00-5:00
Group "freeze" in a blocked squat for trainer count to 5
10-meter sprint
FOCUS:
Telephone Game to create a workout – Place one cone per child in a circle at least 5 meters apart. Trainer provides three exercises and rep scheme by whispering to first child (example: 10 blocked squats, 5 box jumps, 3 burpees). Each child whispers what he or she remembers to the next child in the circle. The last child's version is used for conditioning. Trainer may adjust as needed yet as little as possible. Depending on the resulting workout use intervals, rounds or AMGMAP.
GET READY:
1:00 each side Spider-Man stretches
CONDITIONING:
Kids-created workout from above
GAME:
Bridge Tag – Tagged players freeze in bridge position. They may be unfrozen when another child crawls under them. Trainer must rotate who is the tagger.