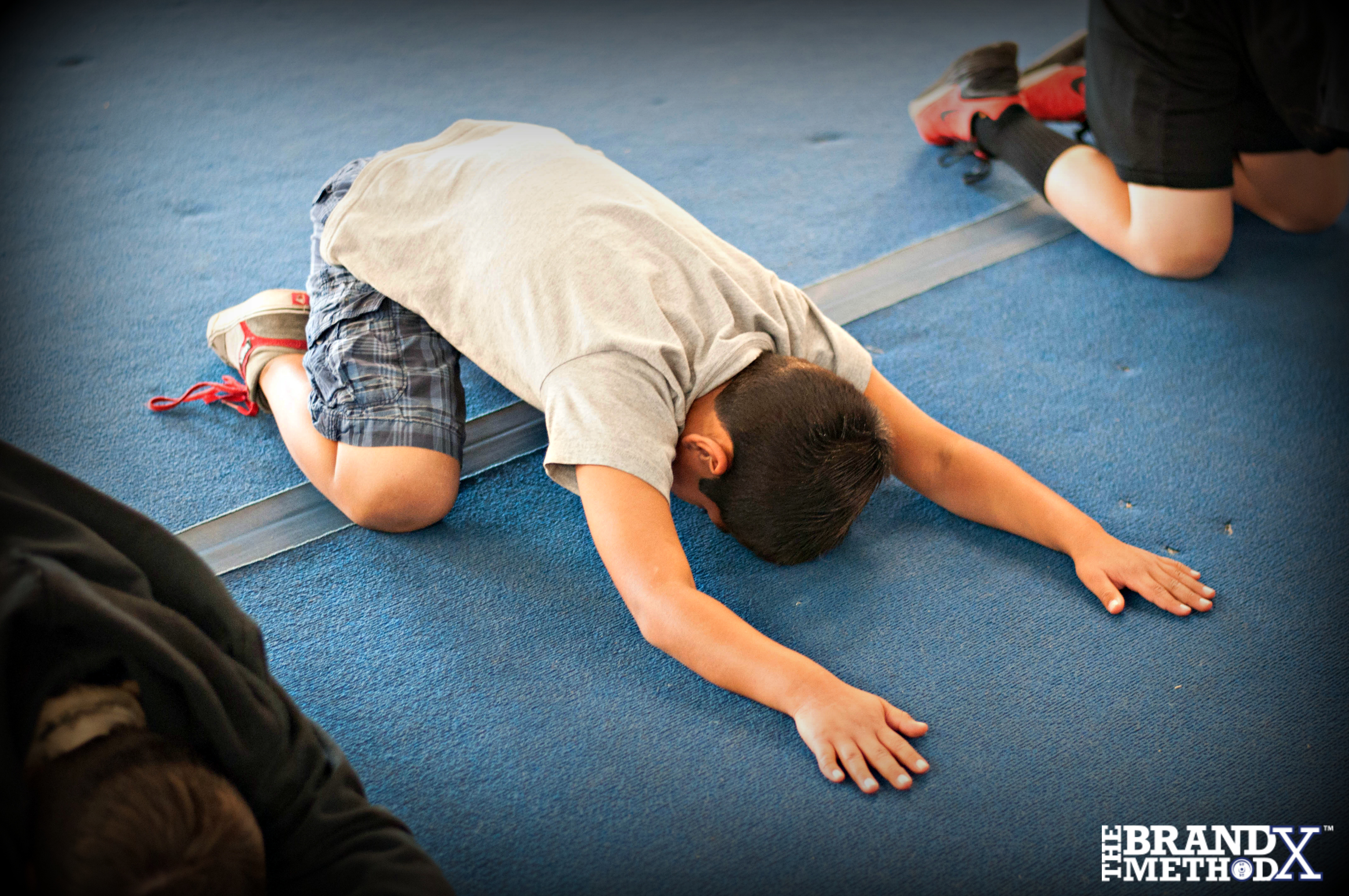 Friday, December 23, 2016
A Brand X Method™ Kids Workout
WARM-UP:
Stage Santa hats on cones 10 meters from start. Broad jump to cone to put on Santa hat and return.
FOCUS:
Strict pull-up practice. Discuss start position for shoulders.
GET READY:
1:00 – floor-facing frog stretch
1:00 – child's pose
1:00 – floor-facing frog stretch
CONDITIONING:
3:00 – burpees or floppies
2:00 – blocked squats
1:00 – bottom of the squat
* take 30-second breaks between intervals to throw snowballs
GAME:
Snowball Circle – Place upside down jump box or empty cardboard box 10 meters from 5-meter-diameter saucer cone circle. Pile 10-15 snowballs (plastic-wrapped packing peanuts) in the center of the circle. Have players lie on their tummies facing the center. Call out any number of burpees. Players perform burpees and get a snowball from the circle. Return and repeat. We found an ascending number of burpees worked well. After all snowballs are gone from the center, players line up in front of box about 3-5 meters away and throw their pile of retrieved snowballs. Players keep the snowballs they make in the target but all misses return to the center pile and play resumes.