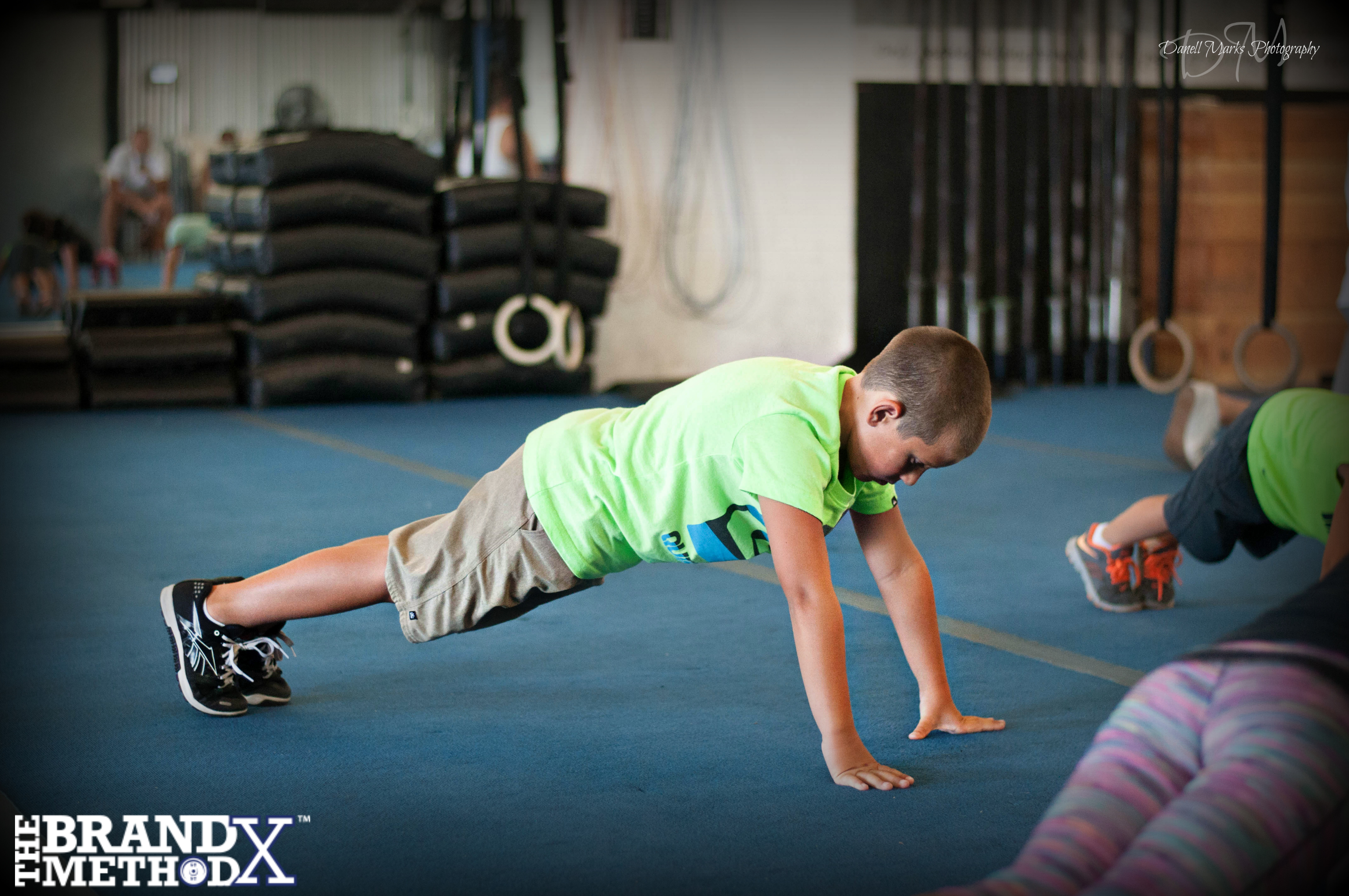 Friday, December 16, 2016
A Brand X Method™ Kids Workout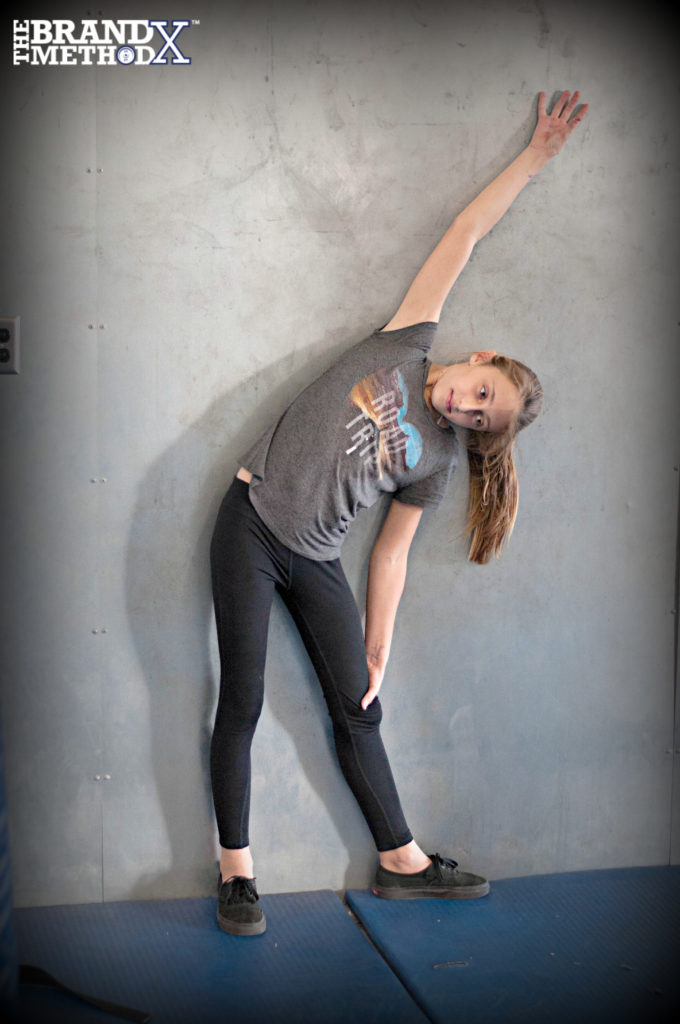 WARM-UP:
1:00 each leg – one legged hops
1:00 each leg – holding one foot any way
1:00 each leg – holding one foot any way while patting head
FOCUS:
Turn 360 degrees on pull-up bars then do 1 pull-up (ring jingle bell). Each child to hold plank position while waiting for turn.
GET READY:
1:00 each side – triangle against wall
1:00 each side – windmill stretch against wall
CONDITIONING:
2 rounds
2:00 – squats w/toes touching jump box
2:00 – carry 5#-10# "box of rocks" through obstacle course
GAME:
Skipping Rocks – Set tall cone as start point, place one lacrosse ball onto each of 3 saucer cones, and place one bucket or other container on its side about 2 meters from the saucer cones. Kids plank walk to saucer cone #1 and from the plank position attempt to skip the lacrosse ball into the corresponding bucket. Player then plank walks to cone #2 and repeats. Players get one point for any hit, even bounce outs.