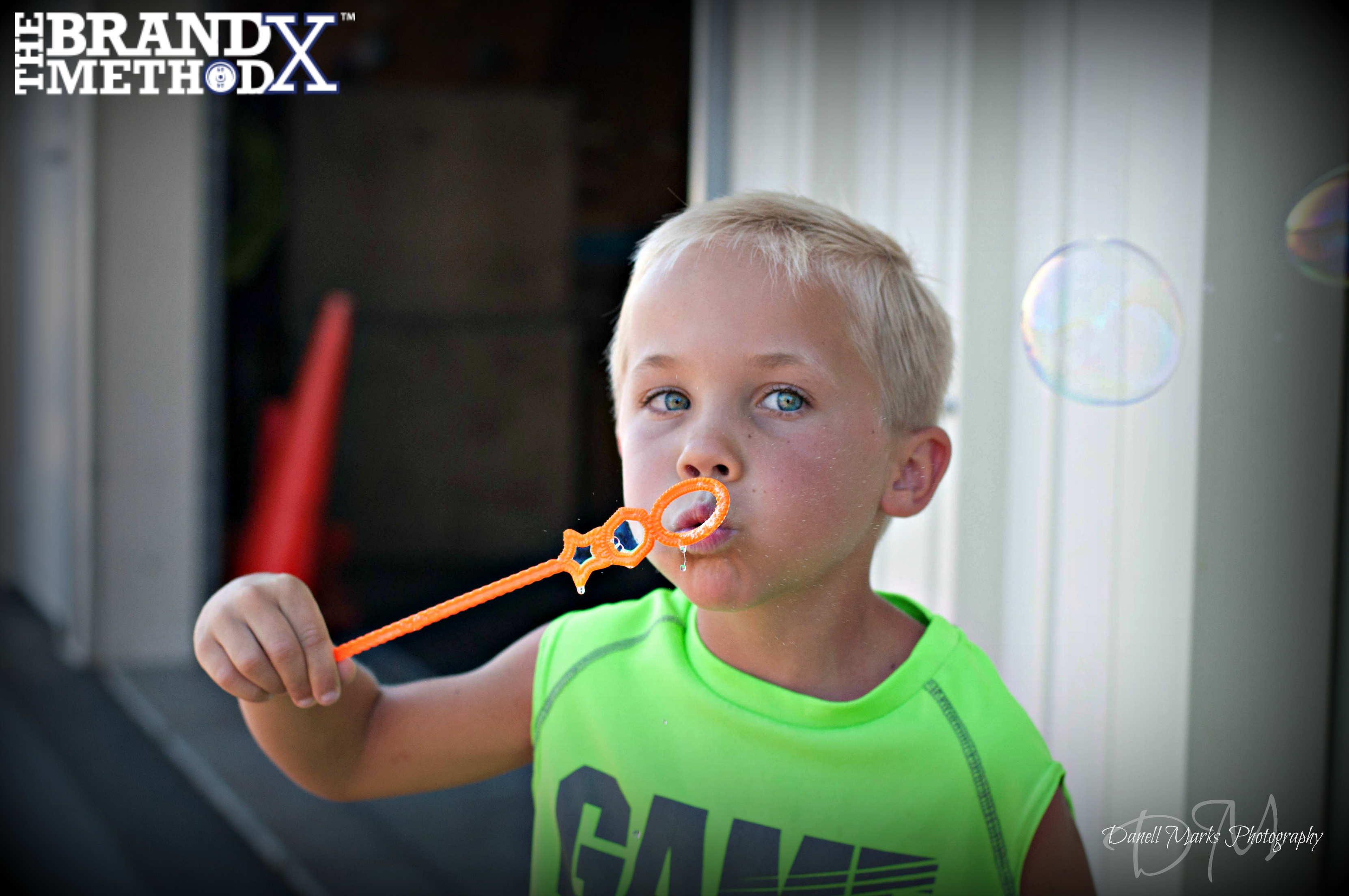 A Brand X Method™ Kids Workout
WARM-UP:
2x
25-meter side shuffle => 25-meter carioca back
Backward through speed ladder
FOCUS:
Pogo – practice progressions 1-3; focus on knee position, midline/ribs down
GET READY:
1:00 – bottom of the squat
1:00 each side – calf stretch
1:00 each side – Achilles stretch
CONDITIONING:
5:00
5 pogo jumps
5 thrusters, 3#-8# dumbbells
5 broad jumps
5:00
Free play w/dodgeballs, clay, bubbles, chalk, etc.
GAME:
Zartz Darts w/2 slow thruster buy-in – Draw targets for bodyweight exercises on a whiteboard or on the asphalt. Set a cone 6 feet away. Have kids take turns earning a Zartz (suction cup) dart throw with the buy-in. If no target is hit, player returns to the end of the line. If a target is hit, the players in line must do 3 reps of that exercise. A sprint may be added to the buy in if you have the space.