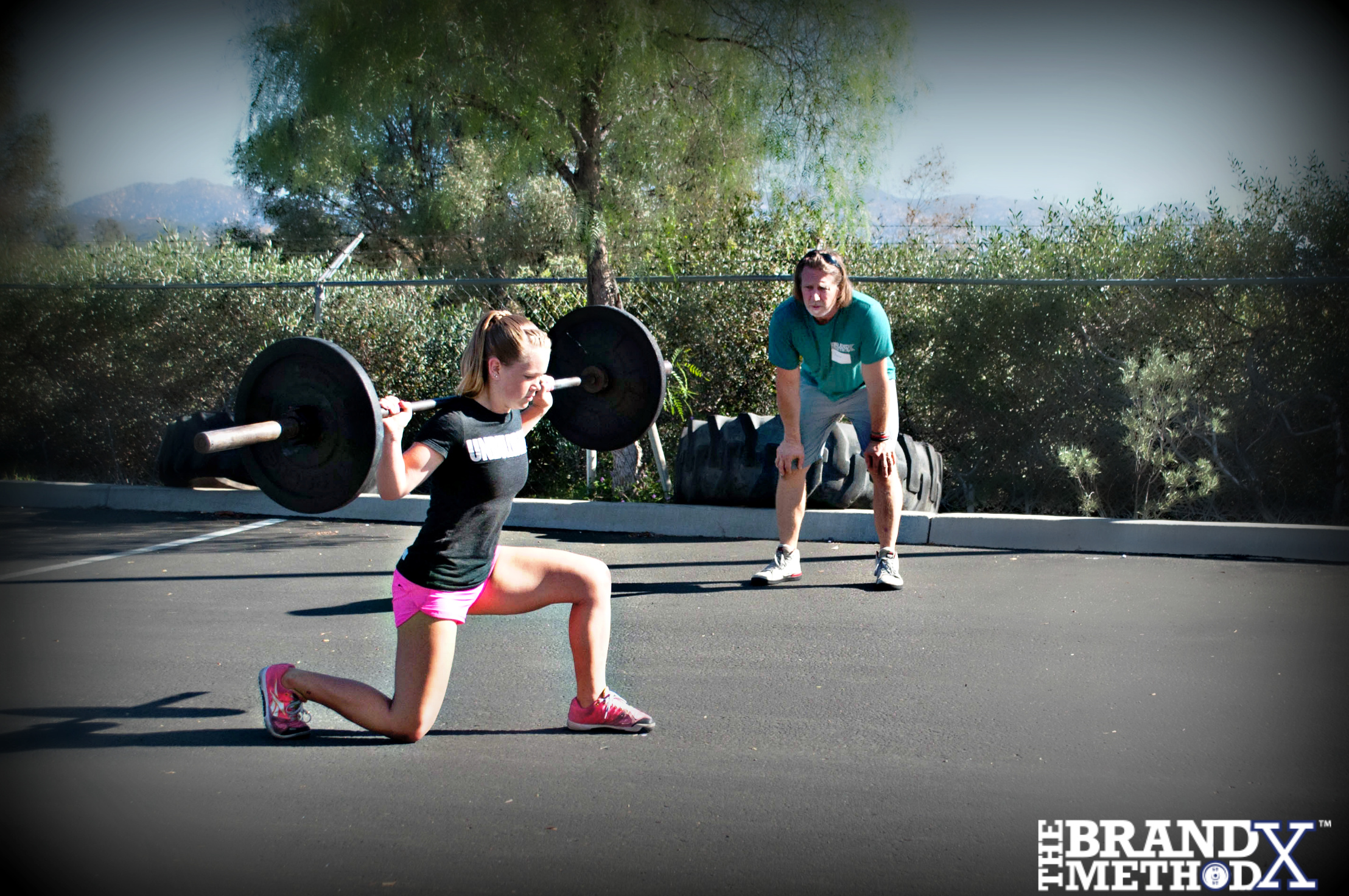 Feb. 2021 Teen Workout #3
Day One
Intent of workout
(https://youtu.be/kCHQiDNwkzI)
Prepare
Warm up
5:00 of mobility
The Brand X Warm up
5:00 of mobility and movement example
3x
30 seconds BOS followed by 6 BOS w/lateral movement (https://youtu.be/ 06NtMRysO2w)
Pay attention to feet placement and ankle, knee relationship
Practice
Squat
2 x 3, 1 x AMAP (Tempo 2-0-X-1) (Rookie 7 x 3, JV 5 x 3)
Between rounds 3 broad jumps rest 30 seconds between jumps (https://thebrandxmethod.thinkific.com/courses/take/youth-coach-pro-course/lessons/ 17611907-broad-jump)
Accessory work
Weighted step back lunge 3 x 10
100 Unbroken air squats or first break
Squats must have no longer than a 3 second break. Once a break happens the set is done. Stop if reach 100 unbroken.
Play
5x
(NFT)
15-20 m prowler/sled rope pull
30 m farmers carry
This should be a steady state type work, so effort should be at 80-85%.
3x ea. Barefoot
15 m A – skip
(https://thebrandxmethod.thinkific.com/courses/take/youth-coach-pro-course/lessons/ 17670010-brand-x-a-skip)
5 pendulums (https://youtu.be/vYo0vjaiTWE)
5 skaters (or modifications) (https://youtu.be/4nG2-mbxAF8)
Mobility
Quad smash Couch stretch Athlete's choice