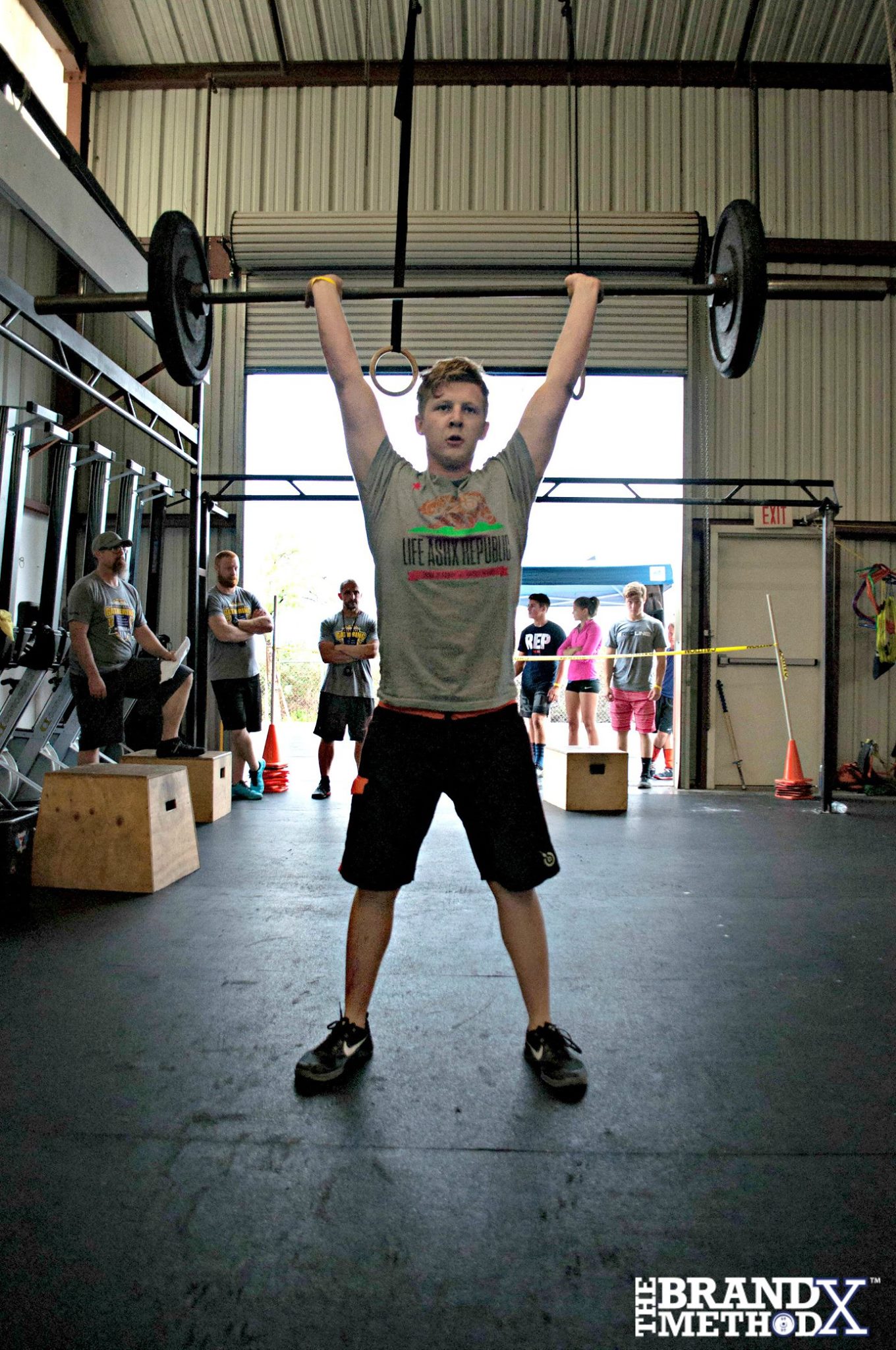 December 2019 Teen Workout #4 – Excel
Full programming for kids and teens is provided to
Brand X Training Centers.
Click here to learn how to become a Brand X Training Center 
PREPARE
5:00 of mobility
The Brand X Warm-Up
5:00 of mobility
PRACTICE
Press
1 x 10, 1 x AMAP
Ring push-ups
3 x max
Dumbbell high pull
3 x 15
PLAY
3x
5 step-back lunge-to-lateral hop*
10 toes-to-opposite-side-of-bar**
(Working on linking and novelty)
* https://instagram.com/p/Be275DCnRTN/?igshid=yrydifdhi0yj
Progress is made slowly. Perfect step-back lunge, stand up, small jump to side. Note stability of ankle, knee and hip. Remember our lessons on errorless learning from the PYCC.
** These are done strict, so the first step is strict toes to bar.
3x
12-15 dumbbell rows
10 bandy pull-aparts
25-50 barefoot single-leg pogos
Wounded eagle
Pec smash
Triceps smash