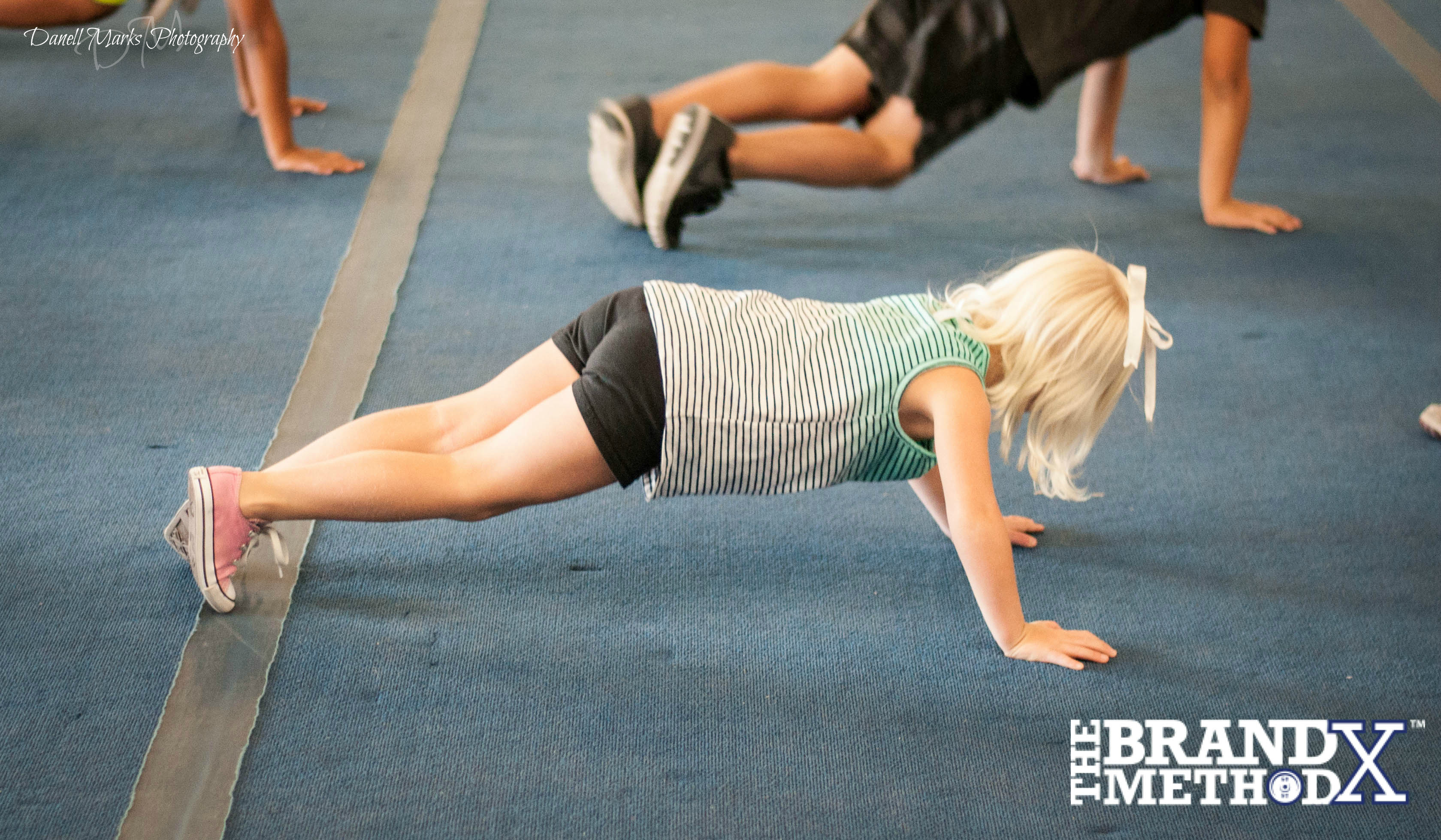 August 2022 Kids Workout Week #2
Prepare
For 3-5 minutes, on coaches cue repeat
Shuttle runs to 4-5 lines set 2 meters apart
• Note Coaches should ask for cross body line taps every other run and discuss
efficient turn and line tap movement

Get Ready
Accumulate 1 minute Plank Hold
1 minute "up downs" High Plank to elbows as called by coach
1 minute Shoulder Rolls Forward and back

Practice
Coach demo 5 slow air Squats, exemplifying (without saying) Footprint in the Sand,
Muscles On and Strong Tree Movement Skills™.
Have the class volunteer to answer which Movement Skills are needed for the air Squat.
Discuss and emphasize the Hinge and the Waiting in the Outfield position,
building on this for the Hang Power Clean, practice only the knee dip – WIO position 2
at mid thigh- and the Pull with long arms, squeezing shoulder blades together (DipSqueeze portion of the clean) Discuss the difference between squeezing shoulders
together and shrugging up, emphasize squeezing together for this lesson.

Play
Work- Play
For 15 minutes:
5 x Dip- Squeeze sequence with a dodgeball
Bear Crawl 10 meters/30 feet
Side Shuffle 10 meters/30 feet back
10 Plank Pass through with tennis/lacrosse ball to 10#db
Game
Play "Don't Touch the Floor"
Variety of obstacles set up in large continuous circle that have to be climbed/swung
over, through, or under without touching the floor. Once someone touches the floor,
everyone comes into the middle and performs 5 reps of a movement, e.g., Squats,
Mountain climbers, Burpees